September 11, 2023
Since the implementation of informal screening processes in the 1980s to the formulation of structured strategies in the late 1990s and the early 2000s, Bhutan has a long-standing commitment to preventing cervical cancer, the predominant cancer affecting Bhutanese women. This weekend marked a pivotal moment in this journey as the nation convened experts in Thimphu.
Organized by the Ministry of Health, Royal Government of Bhutan, the International Cancer Symposium took place on September 10-11, 2023, at the Royal University of Bhutan, inaugurated by Her Majesty Queen Mother Gyalyum Tseyring Pem Wangchuck. The event fostered a dialogue around the steps taken and milestones achieved in Bhutan's journey toward eliminating cervical cancer by 2030.
As outlined in the official press release, "Cervical cancer remains a pressing global health issue, disproportionately affecting women in low- and middle-income countries (LMICs). In Bhutan, it stands as the most prevalent cancer among women, raising significant concerns. The disease often strikes at the peak of women's social and economic productivity, magnifying the urgency of this healthcare mission."
Drawing from a series of initiatives, including the launch of the HPV vaccine program in 2010 under the guidance of Her Majesty Royal Grandmother Gyalyum Ashi Kesang Choeden Wangchuck, the symposium outlined a comprehensive strategy which encompasses nationwide screening initiatives, robust vaccination campaigns targeting both girls and boys, and meticulous treatment follow-up protocols.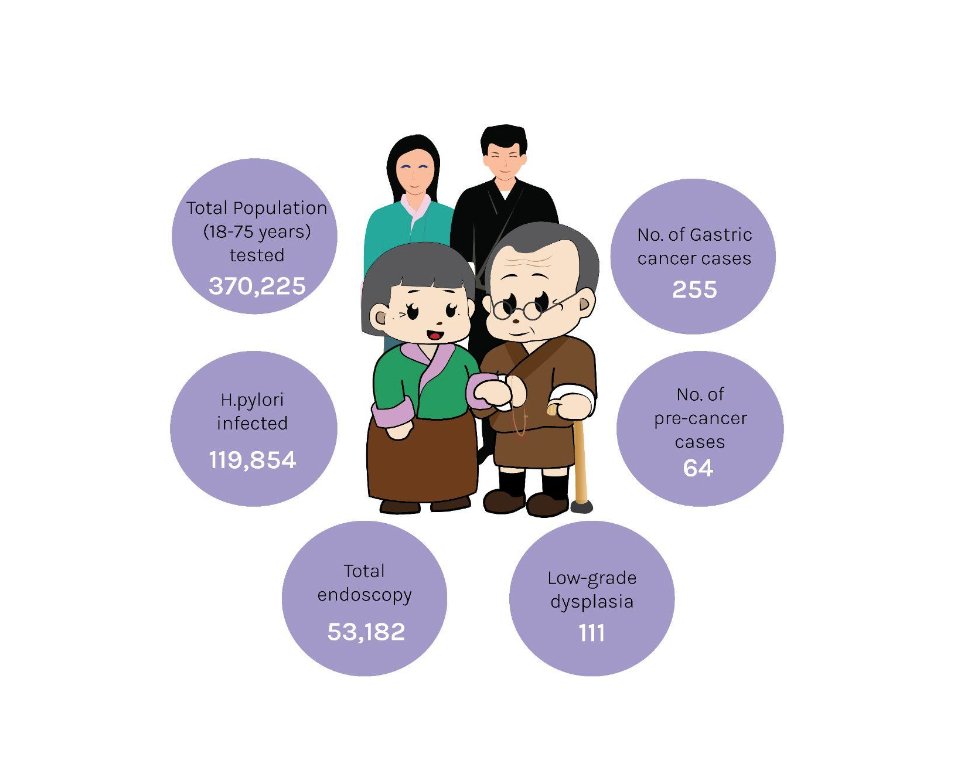 According to the newly released Health Flagship Report (2020-2023), Bhutan has made considerable headway in its cancer screening initiatives, emphasizing an integrative approach in tackling gastric, cervical, and breast cancers.
Gastric cancer screening covered a remarkable 90.17% of its target population (410,546 individuals), identifying 255 cancer cases and addressing 119,854 H.pylori infections.
Cervical cancer initiatives achieved a coverage of 90.81% of the target demographic (128,285 individuals), detecting 154 cancer cases and treating 9,887 HPV positive individuals.
Breast cancer screening reached 93% of the intended 78,004 individuals, diagnosing 73 cancer cases and highlighting 932 individuals at a high risk of developing the disease.
These figures affirm the sweeping reach and impact of the government's screening efforts, underscoring Bhutan's dedication to early detection and intervention — pivotal steps in achieving cancer eradication.
Through sustained efforts in vaccination, screening, and treatment, Bhutan aspires to reach the elimination threshold well within the targeted time frame, creating a future that is free from cervical cancer.
Symposium Materials