May 10, 2021
The Nomad Health Camp in Sephu and Gangtey will take place over the next 20 days.
The annual nomad health camps in Bumthang and Trashigang, which provide medical services to nomadic and remote communities, have been on hold since last year due to the ongoing pandemic. This year, with the approval from the Ministry of Health and with appropriate precautions in place, we are pleased to share that the first-ever health camp for Sephu and Gangtey village is back on and successfully kicked off last Saturday!
Sitting between 2,600 to 3,500 meters (8,530 – 11,482 ft), the Sephu and Gangtey communities have populations of about 80 people in scattered locations that remain unreached due to their remote geographic terrain and nomadic lifestyles. To date, the closest health facility for these communities is the Eusa Basic Health Unit (BHU) Grade I, which has a general medical officer but can take as many as nine days to reach by foot.
Over the next 20 days, a multidisciplinary health team, including members from the Eusa BHU, the closest local medical center, will travel to four locations to reach the unreached nomadic communities of Sephu and Gangtey Gewogs to provide basic essential health services. The team will also organize awareness programs on family planning, sex education, domestic violence, mental health, personal hygiene, and the prevention of non-communicable diseases.

We wish the team the best of luck!

The program is organized in partnership with the Ministry of Health.
---
More on our past Nomad Health Camps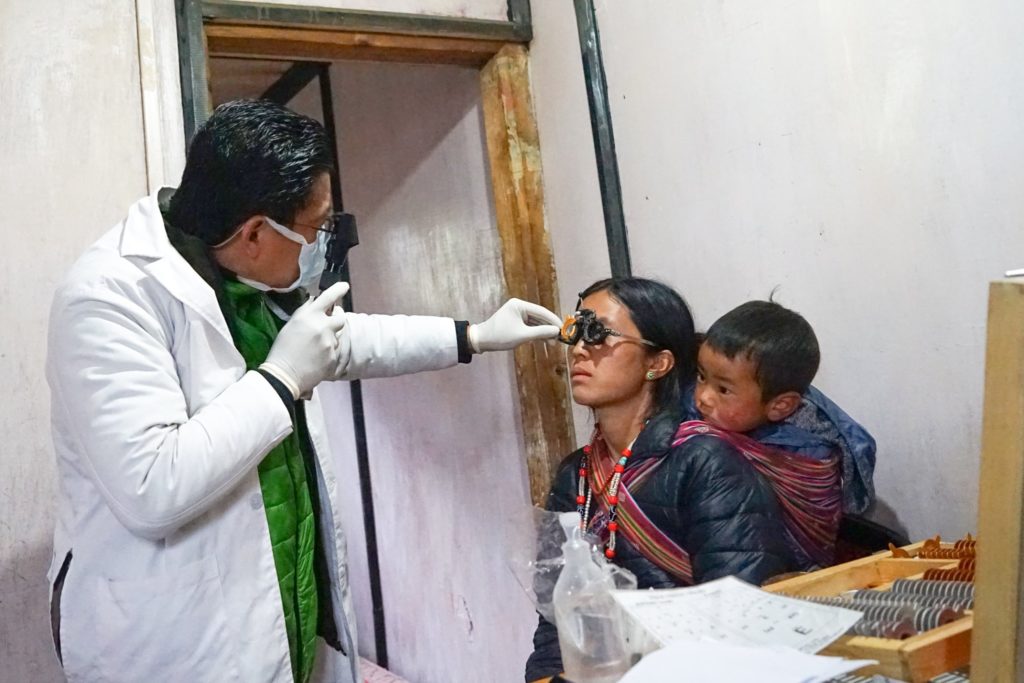 It's no secret that human and animal health are related to one another, and this year's Nomadic Health Camp took that idea to heart!
In addition to working with local nomadic communities to provide medical care, the Nomadic Health team also brought along veterinary professionals to treat local animals and livestock. These additional services, including vaccinations, neutering, and deworming, will help herders keep their animals healthy and local dog populations, which had been going up in recent years, under better control. Read more…
---
The numbers are in and this year's Nomad Health Camps were a great success!
For nomadic groups in the remote highland areas of Bhutan, getting healthcare can be almost impossible, but with the support of the Bhutan Foundation, an amazing team of medical professionals made the trek to bring much-needed healthcare services and education to yak herders. This year, the team saw 78 patients who were treated for vision, dental, laboratory services, prescription, physiotherapy, and general health needs. Read more…
---
In May this year, a team from the Sakteng Wildlife Sanctuary and medical professionals from the Trashigang District Hospital and nearby Basic Health Units will lead a Nomad Health Camp in Merak and Sakteng. The Sakteng Wildlife Sanctuary will be leading such a health camp for the first time. The health camp will provide basic health screening for health-related issues and create awareness of environmental hazards and their effects on human health. Read more…