October 26, 2022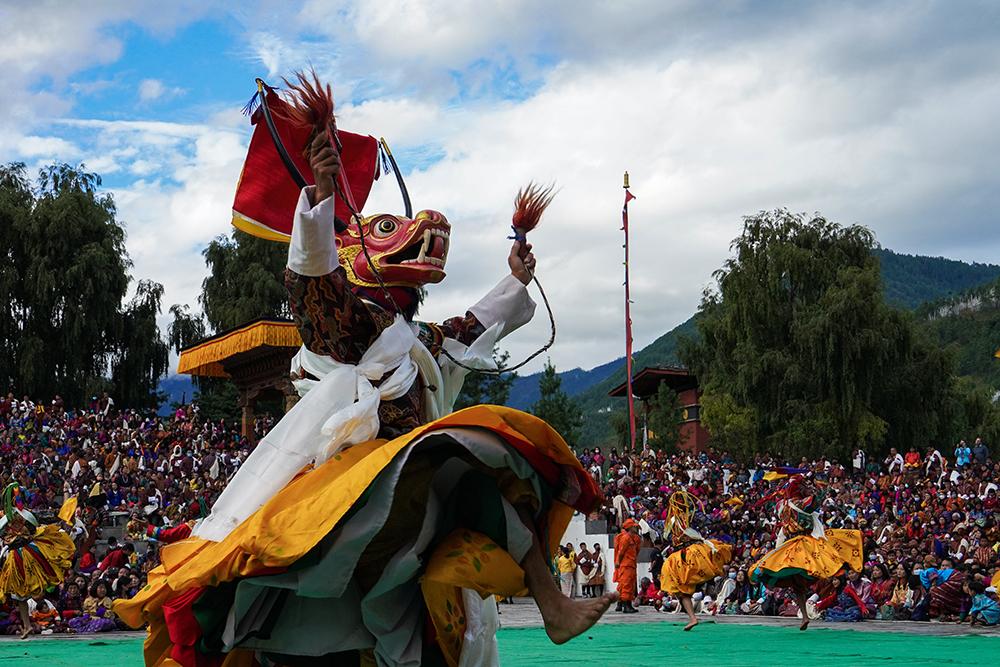 The festive fall season is upon us – colorful Buddhist and Hindu festivals are being celebrated across Bhutan. This also brings us closer to the paddy harvest season, as the monsoon rains recede just before the onset of winter. On my last visit to Bhutan over the summer, one of the places I traveled to was in central Bhutan, near Trongsa. The occasion was the launch of human-wildlife conflict resolution schemes by the Ministry of Agriculture and Forests in several villages ravaged by tigers, preying upon livestock. As the endangered big cat thrives in the jungles of Bhutan, adjoining villages often bear the brunt of this conservation success. To help them offset losses due to livestock predation, insurance schemes are supported by initiatives such as this. The Bhutan Foundation supported three communities nearby.
The Flying Tigress
Last month, a team from the Bhutan Tiger Centre and the Department of Forests and Park Services was able to capture a tiger that was responsible for multiple cattle kills. They fitted the tiger with a satellite collar and released it. It is now possible to monitor the tiger's movement and warn livestock owners to prevent further loss.
This is possible because the BTC team is one of three worldwide that has the capacity to capture tigers repeatedly, successfully, and without harm. Thanks to your support, the Bhutan Foundation played a huge role in helping build this capacity over the years. Click here to learn more about our tiger program. According to recent survey findings, the forests of southern Trongsa and Zhemgang, even those areas outside of the protected lands, harbor the highest density of tigers in Bhutan. This was further substantiated by recent camera trap photographs showing tigers with 3 to 4 cubs in a litter.
I visited an ancient monastery in the middle of this area called Rephel Lhakhang, which was recently renamed Sangchen Ogyen Tsuklag. According to His Eminence Khedrup Rinpoche, this 9th century monastery was built by Monmo (the Mon Lady) Tashi Khyidren, Guru Rinpoche's Bhutanese consort. Now, Tashi Khyidren is best recognized as the tigress that transported Guru Rinpoche on her back to Taktshang (or famously known as Tiger's Nest). Isn't this a serendipitous coincidence that the abode of the flying tigress from Guru Rinpoche's time also happens to be where present-day tiger density is highest in Bhutan?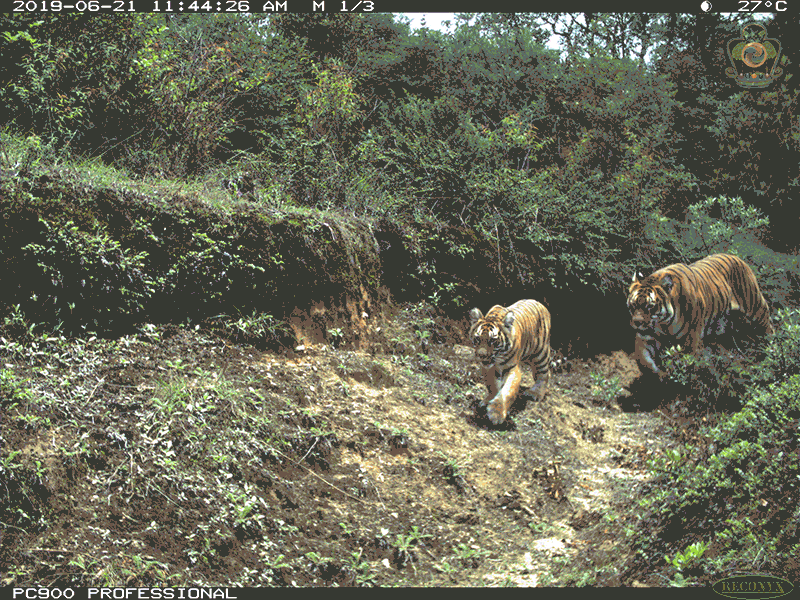 Snow Lion or Snow Leopard?
A parallel conclusion can be drawn from the Jomolhari region of northwestern Bhutan, where the Foundation has been supporting a community-based snow leopard conservation program. For local highlanders and other Bhutanese, this region is the sacred abode of Tsheringma, the deity of long life. There is an old monastery dedicated to her here, as well as a lake (Tsheringma Latsho) and a peak named after her (Tsherim Gang). Although there are different manifestations of Tsheringma, the main deity is always seen riding a snow lion.
Now, the snow lion is a mythical creature, but could she be riding a snow leopard? After all, this region has some of the highest densities of snow leopards in Bhutan. These are coincidences that I find fascinating – that the steeds of Bhutan's spiritual figures also stand to represent the richness of Bhutan's biological treasures.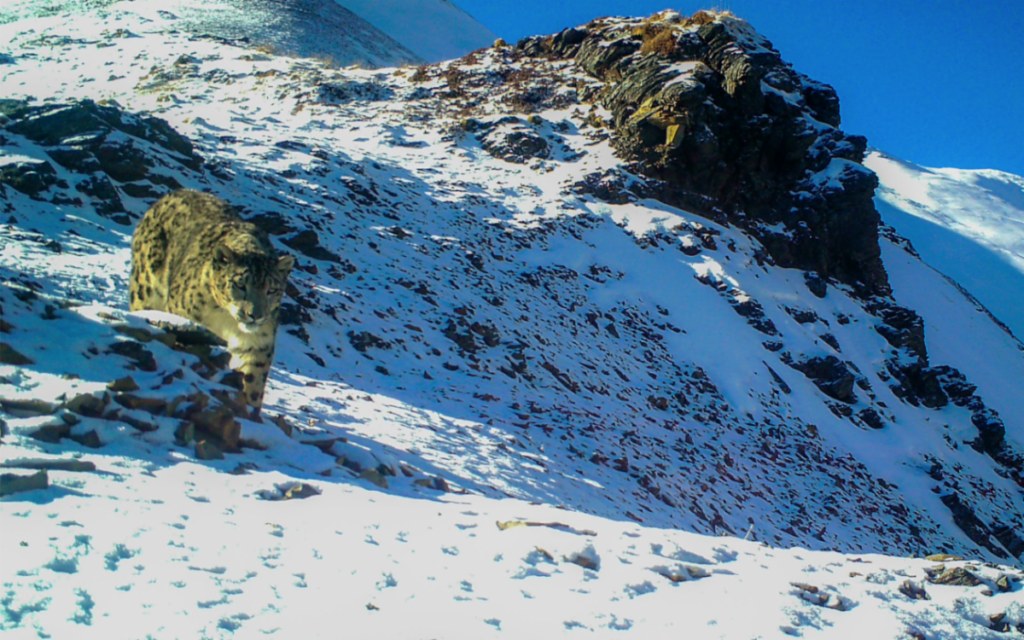 Bhutan has recently opened its borders and tourism has resumed under a new national brand, Bhutan: Believe. Movement restrictions have all been lifted and the country is abuzz with various economic activities, brimming with post-pandemic hopes and aspirations. For the Foundation, this is a time to physically connect with our partners in the field, and also reassess areas for our support under renewed circumstances.
At the Bhutan Foundation, we are excited to continue our programs on the ground including our tiger and snow leopard programs which have all been possible with your support. Whether it is this rich tapestry of mythical stories that weaves into Bhutan's conservation success, or our efforts on the ground, they all coalesce to create a story of hope and harmonious co-existence.
Warm regards,