July 10, 2023
In May 2023, following the Wangduechhoeling Palace special preview event in Bumthang, members of our Board and Advisory Council met with partners in Trongsa and Panbang who are implementing projects in food security, social enterprise, and tiger conservation. We are excited to share with you our field notes from the trip.
Our first stop was at Riphel Lhakhang, an eighth century monastery in Samcholing, Trongsa. This heritage site is connected to Monmo Tashi Kyidren, Guru Rinpoche's only Bhutanese consort, who is best known as the tigress upon which Guru Rinpoche flew on his legendary journey to Paro Taktsang (Tiger's Nest).
Sadly, the temple has suffered from many centuries of decay, which could be seen in rotting support beams and damage to the interior murals. Khedrup Rinpoche, the custodian of the temple, aims to not only restore and preserve this monastery, but also establish an international meditation center and Buddhist institute around it. If you're interested to learn more about the temple restoration work, click here.
As this area has the highest density of tigers in the country, the Foundation hopes to coordinate a tiger festival in the future dedicated to Tashi Kyidren. This will raise awareness about the importance of tiger conservation and emphasize the need to protect their habitats and mitigate threats such as poaching, habitat loss, and human-wildlife conflict.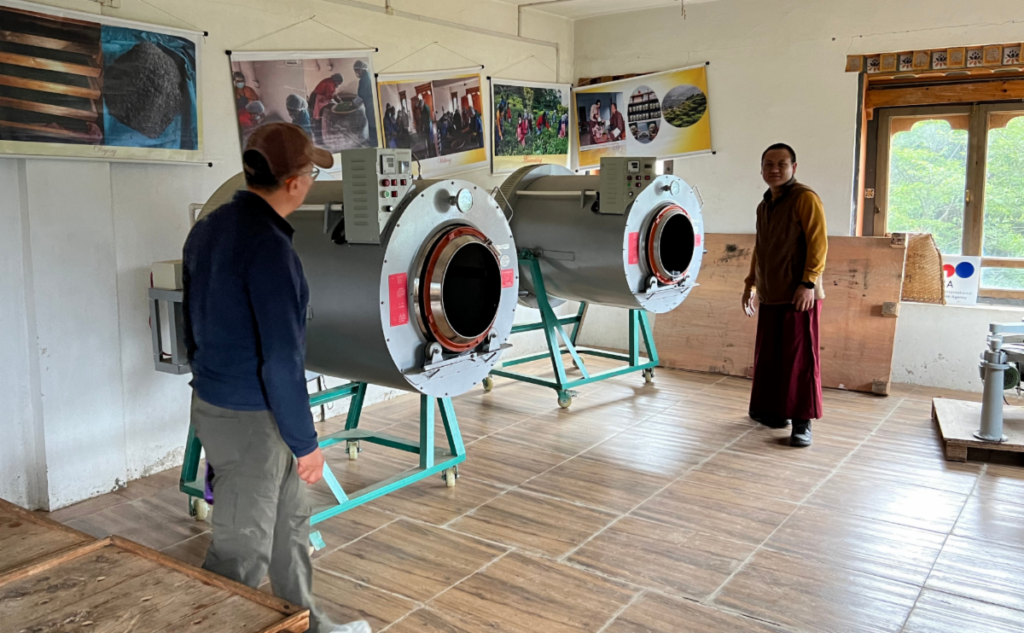 The village surrounding the monastery is home to one of the only tea growing communities in the country. Grown organically on 43 acres of unspoiled land by a women-led farming collective, this cooperative has a micro-processing factory capable of producing up to 600 kilos of green tea per year.
Tea cultivation continues to be one of the main sources of livelihood for farmers of the village, but post-harvest marketing of their products is a challenge. Therefore, the Bhutan Foundation plans to work with the community to create higher quality tea products with better marketability.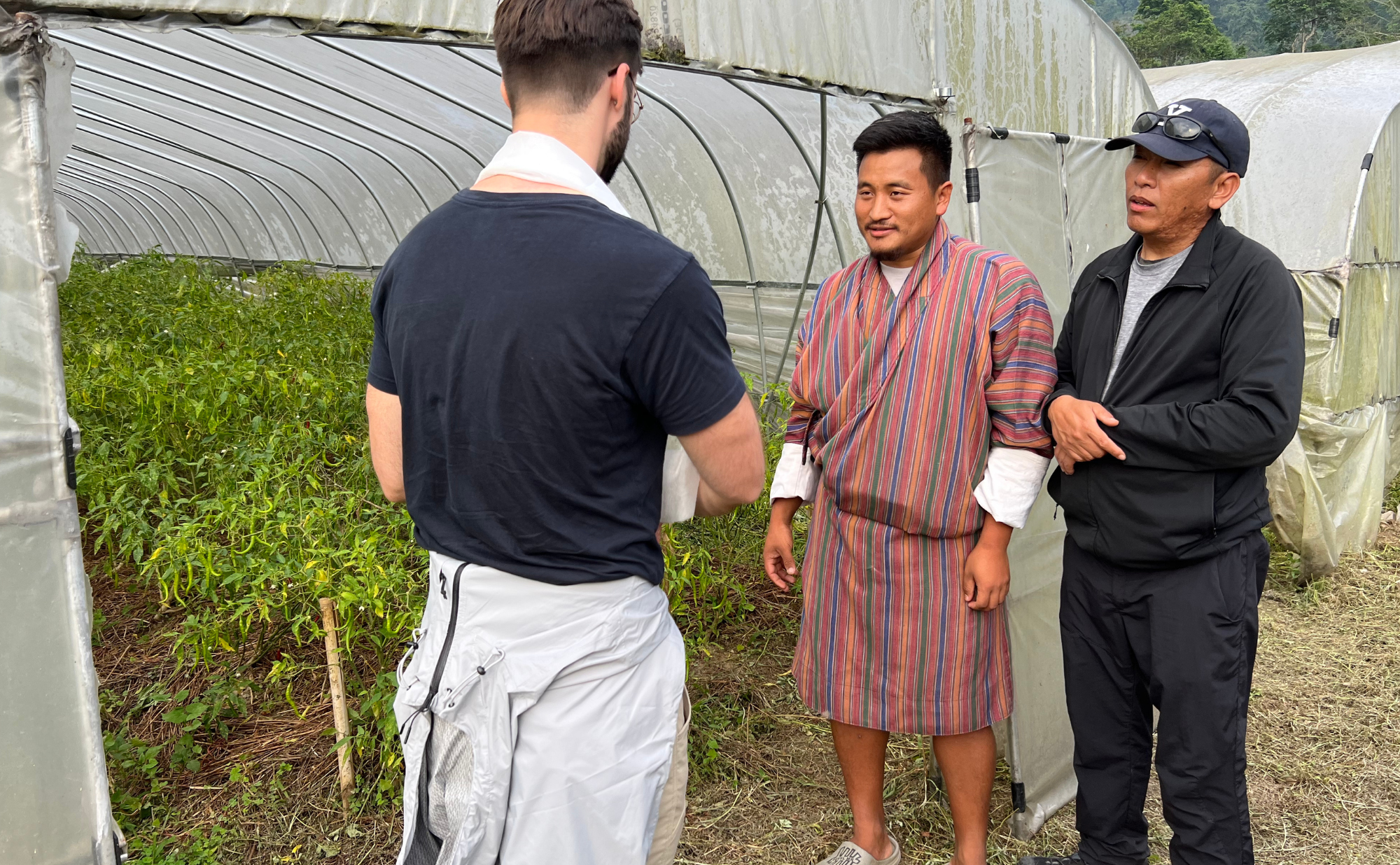 Next we went south to Panbang where we met with the Panbang Youth Cooperative. After a brief tractor ride to their agro livestock farm, we had the opportunity to pick freshly-grown green chilis and watermelons and explore the newly constructed fishery pond supported by the Foundation's Small Grant Program (SGP). We even had the chance to stock the pond with fish!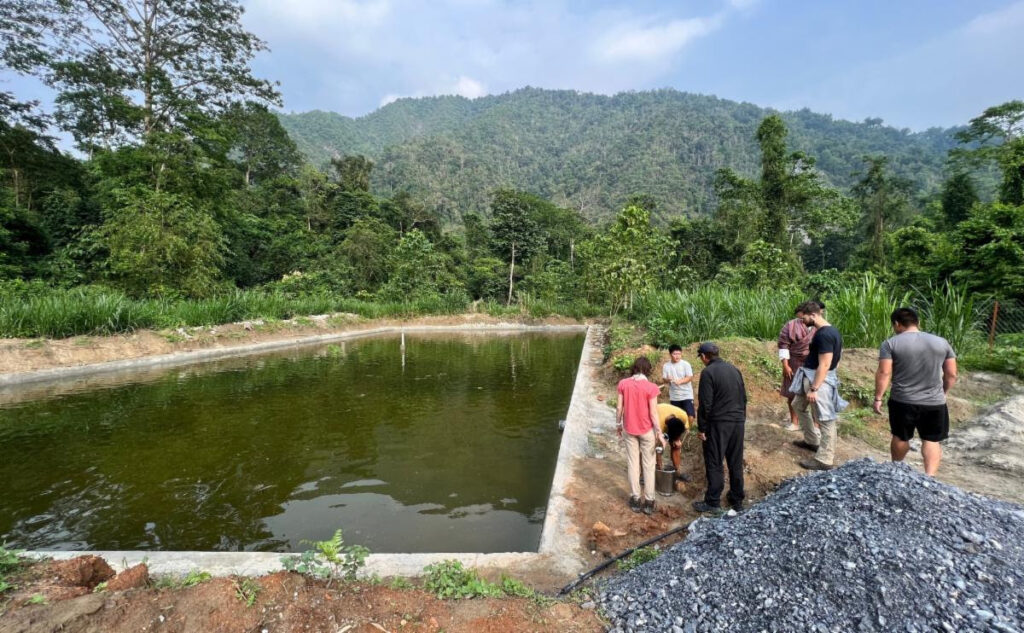 To further expand their knowledge of regenerative agriculture and its applicability in Bhutan, the Foundation plans to bring representatives and farmers from several Bhutanese cooperatives to a regenerative farm in the US to gather agriculture skills and better understand how large-scale regenerative farming can be successful. These capacity building initiatives are only possible through the continuous support of our donors.
As Panbang continues to develop into an eco-tourism hotspot, the youth cooperative is poised to expand and succeed.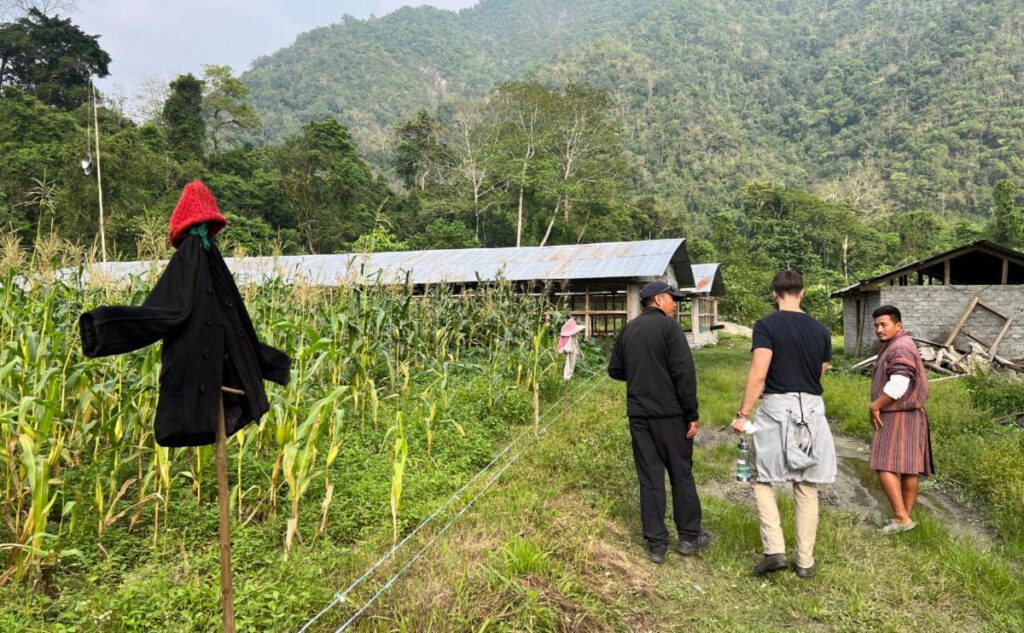 Our last stop was the Bhutan Tiger Center at its new home in Royal Manas National Park. There, the team had a fruitful discussion with Tashi Dhendup, who heads the Center, on their forthcoming tiger survey report and insurance schemes that the Bhutan Foundation is contributing to. They also learned about other innovative conservation efforts such as an app which allows rural farmers to report tiger encounters.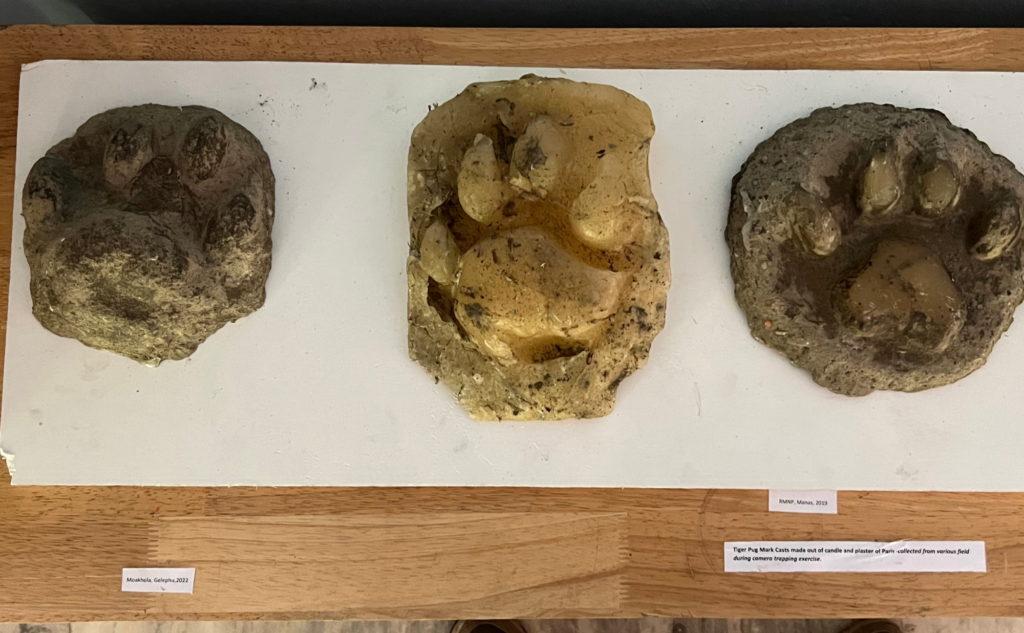 Your continued support and interest in this work is what fuels our dedication to these vital projects. As we strive to make food security a reality in Bhutan, we are honored to have you with us on the journey.
With gratitude,
Kinga Wangdi