April 19, 2021
Sonam Tashi has been managing and supervising the palace conservation work since 2016.
Sonam Tashi is the Conservation Engineer of Tashi Deling Construction and Consultancy Company, managing and supervising the Wanduechhoeling Palace conservation work since 2016. With a career background specializing in traditional construction, restoration, and conservation of heritage sites, he is one of only a handful of engineers in Bhutan with such expertise.
Despite the challenges the pandemic posed in the last year, Sonam and his team managed to keep work on the ground moving. Currently, landscaping work and restoration of the ancillary structure on the palace grounds are in progress. Even with these challenges, Sonam is confident that the conservation and restoration work will be completed as planned by the end of 2021. During the pandemic, the work at the palace has provided immediate temporary relief to those people and families who have lost jobs from the tourism sector. For the landscaping work, local youths and 15 people who were laid off from the tourism industry were employed.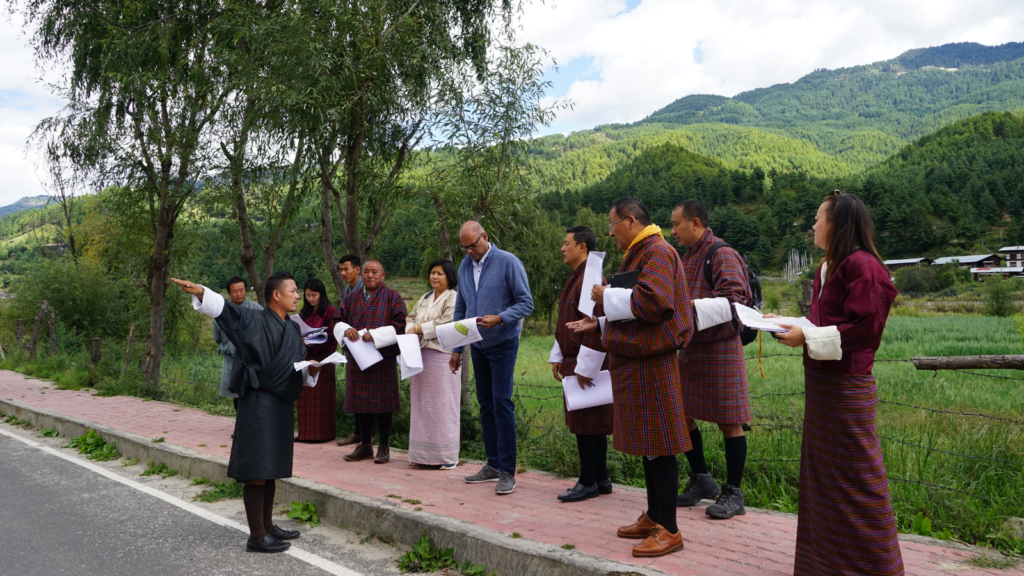 While the structure itself is conserved in its original elements, we plan to modernize the museum by tapping into the potential of interactive multimedia to enhance the museum's interpretation and communicate the palace's artifacts' rich histories and stories. This museum will also boast being the first one to have considered universal design in a heritage site. The museum's ground floor is wheelchair accessible with a newly installed elevator for easy access to upper floors. The signage and museum interactives are also planned for release in braille, among other essential considerations for visitors with disabilities. Such considerations will ensure that people with disabilities and seniors can also enjoy and appreciate this beautiful site.
The palace project is now entering the final and most exciting phase, in which experts across fields will work together to help translate the historic building from an old run-down site into a beautifully restored museum. Once completed, the palace will serve as a vibrant cultural complex that exhibits Bhutan's history, arts, crafts, and architecture. It will also create employment opportunities and boost the local economy by promoting local and international tourism.
Check out more content from the Bhutan Foundation Update 2021 by clicking here!