August 6, 2021
---
The New Bhutan Tiger Center Opens this August
You may have heard in last week's #DragonSeries episode, "Tiger Talks: Stories of Hope from Big Cat Conservationists in Bhutan" that the new Bhutan Tiger Center is set to open this month in the Royal Manas National Park. Years of effort went into establishing the new location and we're excited to see it come to life. The building is complete, staff are ready to move, and new research is being outlined, the only roadblock left—is the road.
Walking to School in a Tiger Hotspot
With the support from the Royal Government of Bhutan and other donor agencies, this new center with staff quarters was completed early this year and is ready to open this August for about 25 staff and their families. Currently, BTC has about ten families with children between 6-15 years of age. However, while its location is ideal for tiger research and conservation, its relative isolation poses challenges for the families set to move in this August. The long distance from the local schools in Panbang and the lack of reliable transportation make it difficult for children to attend their classes each day.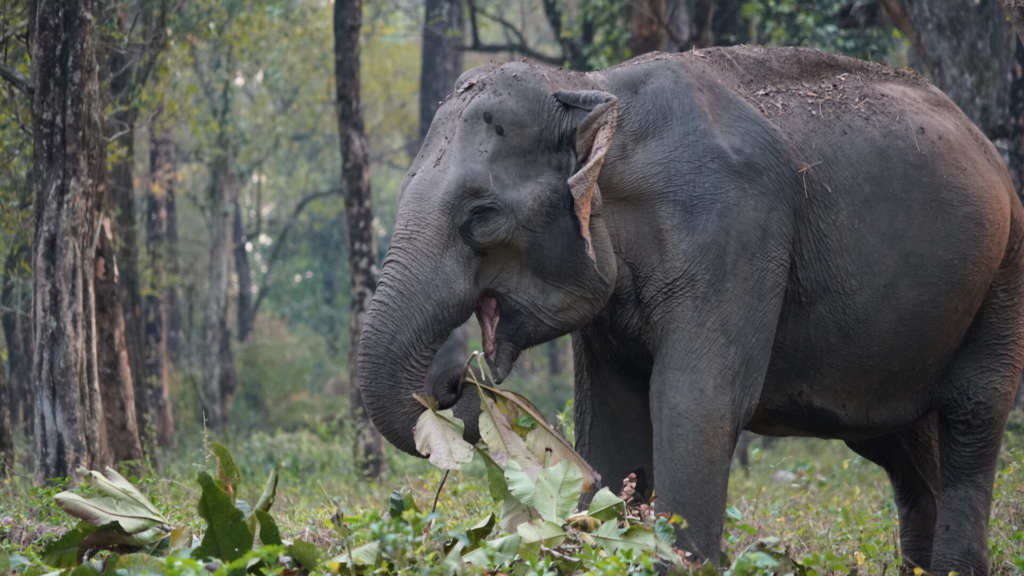 At the moment, the young children are walking about 16 miles on foot each day in jungles that pose some serious risks like attacks from elephants and other wildlife. These issues only intensify during the monsoon season as rain and dangers from rough weather increase. If not addressed, the conservationists preparing to move to the Bhutan Tiger Center could instead opt to stay with their families in Panbang, leaving the Tiger Center without enough staff to operate effectively. Understandably, citing concerns for their children, many are reluctant to work for the Tiger Center without safe transportation.

To address these issues, the Bhutan Foundation is looking to purchase a mini school bus. This 12-seater bus will be used primarily for transporting children from the Bhutan Tiger Center and Royal Manas National Park offices to Panbang, where their schools are located. This will significantly cut down travel time while mitigating dangers to children and families working at the Tiger Center.
That's Why We're Asking for Your Support!