February 23, 2022
… His Majesty steers Bhutan out of danger as the world reels in Covid-19  
Kuensel reporters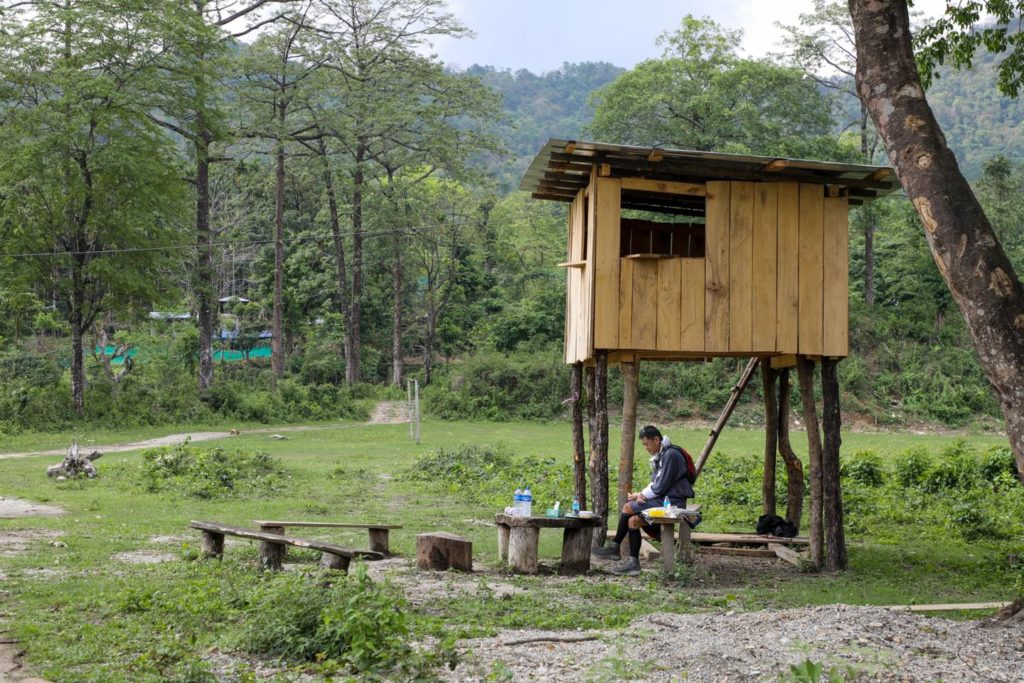 Wangdue Phodrang was experiencing a massive wave of Covid-19 cases the country has not seen to date. An 84-year-old woman from Pangsho in Gasetshogom gewog is among the positive cases. But her spirits have never been higher.
As she moved into isolation, away from her family after a long time, she was greeted with a neatly wrapped parcel from His Majesty The King.
"She has never been better," her 74-year-old husband, Dorji Dukpa, who checks on her every day, told Kuensel yesterday.
Elders like Dorji and his wife, who are considered vulnerable to Covid-19, receive a regular monthly supply of multivitamins from His Majesty The King.
"Both of us have been vaccinated and have no doubt that we'll survive the pandemic. We owe it all to His Majesty for the care and attention to elders like us."
His Majesty's interventions rescued the poor, those who lost their jobs, the landlords and the business tycoons through the loan interest waivers, monthly ration and Kidu installments.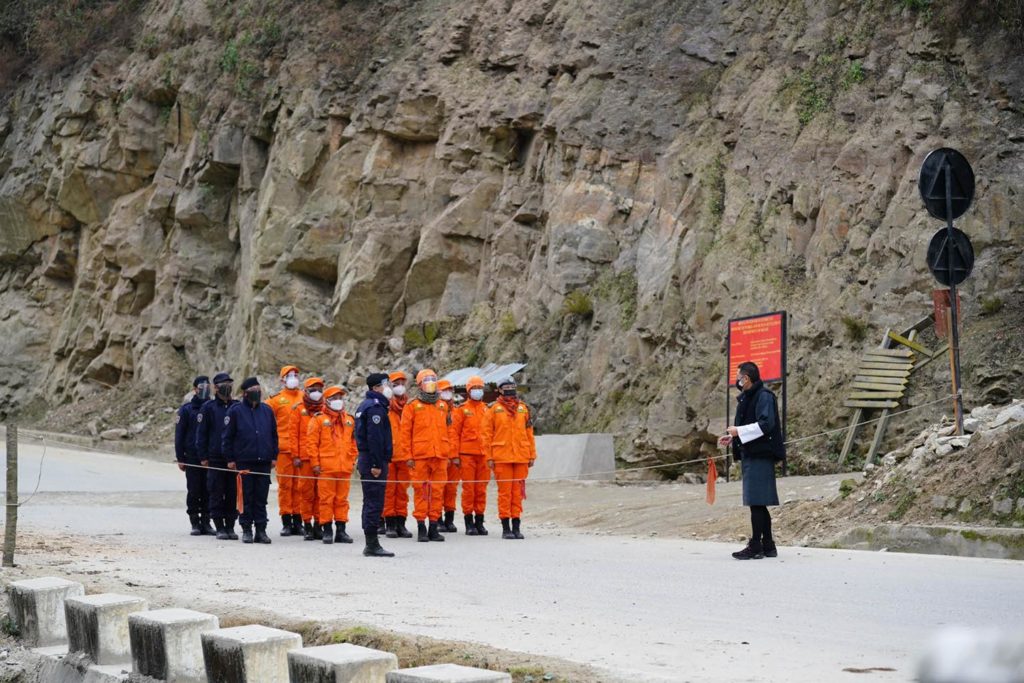 When Thimphu was placed under the first lockdown, Sangay Tshultim was jobless, broke and stressed and his wife was due to deliver their third child in two weeks. "If it was not for the ration kidu, we didn't even have rice to feed our children, aged 2 and 5," the 35-year-old from Zhemgang said.
The ration kidu from Gyalpoi Zimpon's Office helped his family survive the lockdown. "I can't repay this debt my entire life," he said.
More than 34,000 needy like Sangay Tshultim received kidu between April and November 2020. The kidu for the needy continues until June 2022.
The shares held in the name of Sungchob Fund and Kidu Funds were auctioned to raise more than Nu 2 billion to replenish the National Resilience Fund under the Druk Gyalpo's Relief Kidu and other programmes related to Covid-19.
Young unemployed youth turned up in hordes to join the De-Suung programme and many of those who graduated from the programme joined the various De-Suung skilling programmes.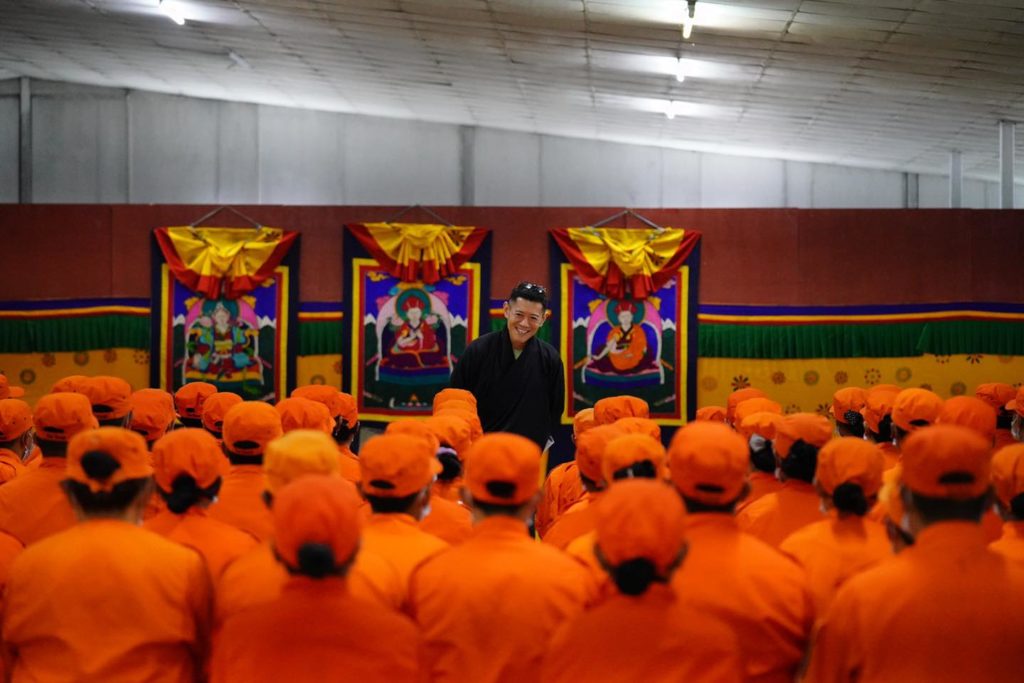 When the government introduced the Covid-19 vaccination programme, thousands rushed for the vaccination despite reports of slight physical discomfort and side effects. While health workers traveled to remote corners of the country tirelessly, the citizens thronged to the vaccination sites in thousands making the vaccination programme successful and effective.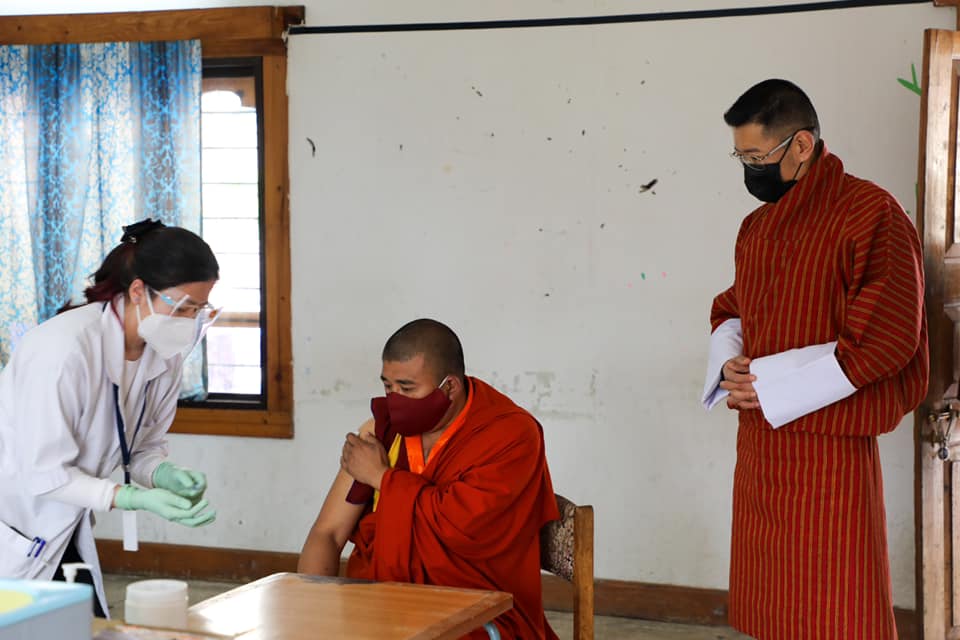 Amidst the responses to Covid-19, those landless continued to receive land kidu and others received citizenship kidu.
"What I believe most remarkable is that His Majesty has found a way to galvanise the society. In doing so, he constantly reminds us how to have the fortitude to handle the challenges that we face," the outgoing UN Resident Coordinator, Gerald Daly said.
"His Majesty is obviously is a 21st century leader who taps into the wisdom of His predecessors as we cope with and respond to the Covid-19.
"You can see the level of commitment in His actions, you can hear it in His voice and we know from many countries that leaders are not always to be trusted. But that is the opposite of what is happening here in Bhutan," he said. "We're fortunate to see His Majesty's leadership in action and grateful that He has been able to show this leadership for this society."
In a recent televised national address, Prime Minister Dr. Lotay Tshering attributed Bhutan's success in tackling the pandemic to His Majesty's foresight, leadership and wisdom. "If there is one entity that has benefited during this pandemic from His wisdom and guidance, it is me as the Prime Minister and my fellow Cabinet ministers," he said.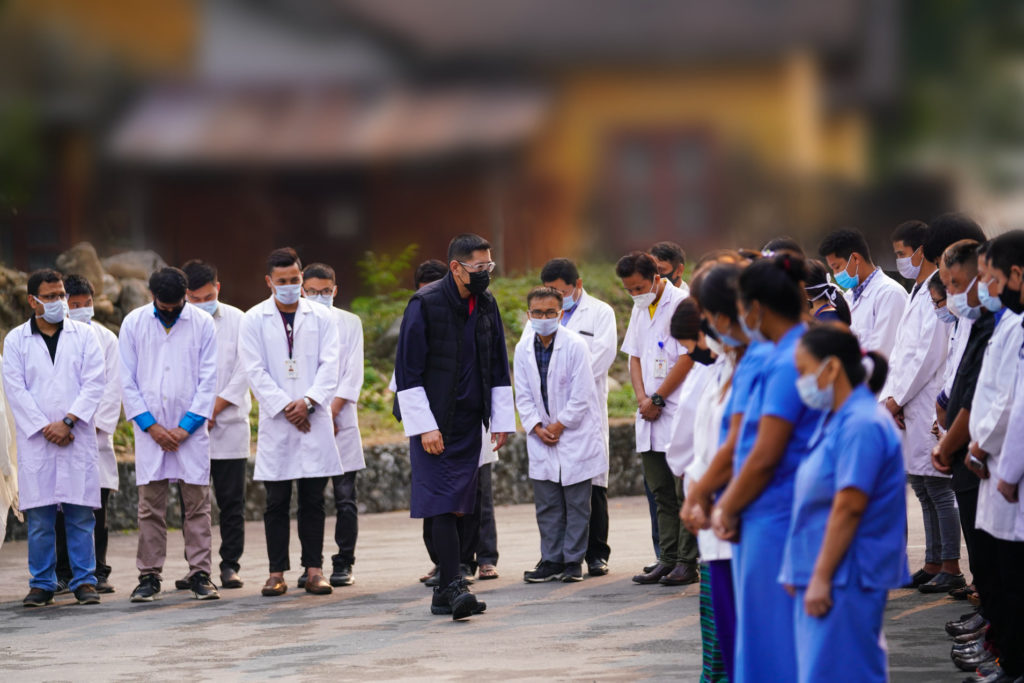 His Majesty sat with the National Covid-19 task force working out details of the preparation and response to the Covid-19 pandemic.
"Had it not been for the leadership of our King, our nation would have fallen apart in utter chaos in the first few days of the pandemic," Langchenphu Gup Guman Singh Gaylal from Samdrupjongkhar said.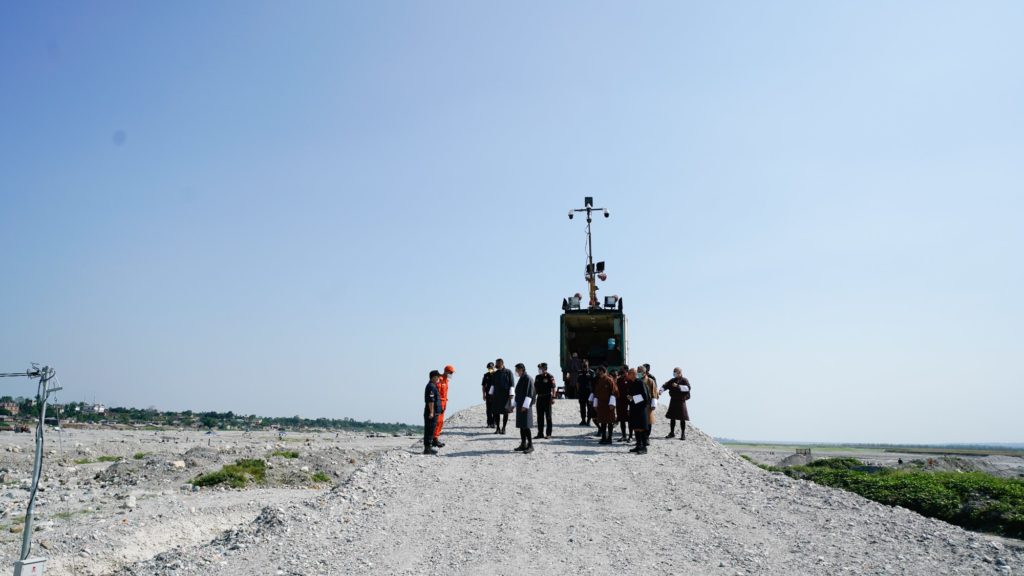 Foreign Minister Dr. Tandi Dorji said that His Majesty's leadership has been exemplary to the world. "Of course, in Bhutan His Majesty's leadership is the foremost in handling Covid-19 situation."
Lyonpo said that His Majesty has been looking into everything and seeing into the fine details of every individual Bhutanese starting providing kidu from essential foods items, essential medical services and vaccinations.
"His Majesty venturing tirelessly to the frontlines inspires all of us to work harder. We're grateful for His Majesty's leadership and for all His directives," Lyonpo said.
Lyonpo said that His Majesty's de-suung programme has been instrumental in the fight against Covid-19. "Without our de-suups, it may not be as effective as it is today."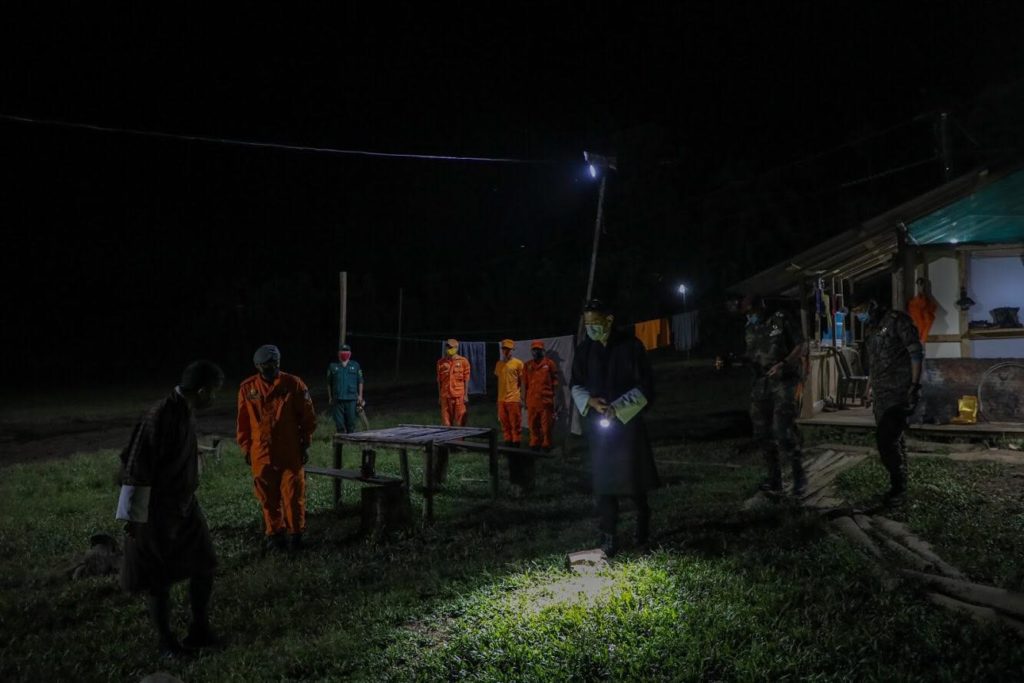 To tackle the pandemic effectively meant that the country would be hugely reliant on foreign nations and multinational organisations for aid and assistance. While many other nations were overwhelmed and their governments lost in direction, Bhutan immediately embarked on a carefully drawn out plan to procure vaccines and other related medical supplies.
The foreign minister said that as world leaders had respect for His Majesty, they were supportive of Bhutan's needs. "The fact that many countries are coming forward to support us is because of His Majesty's exemplary leadership," Lyonpo said.
Opposition Leader Dorji Wangdi said that His Majesty the King has been the true protector and the greatest source of hope and inspiration during this pandemic.
"Despite the relentless onslaught of the virus, we remain largely unscathed owing to His Majesty's most versatile, steadfast and magnanimous leadership," he said.
He said that vaccination, kidu economic packages and paid quarantine facilities in particular have been remarkable and true blessings to the people.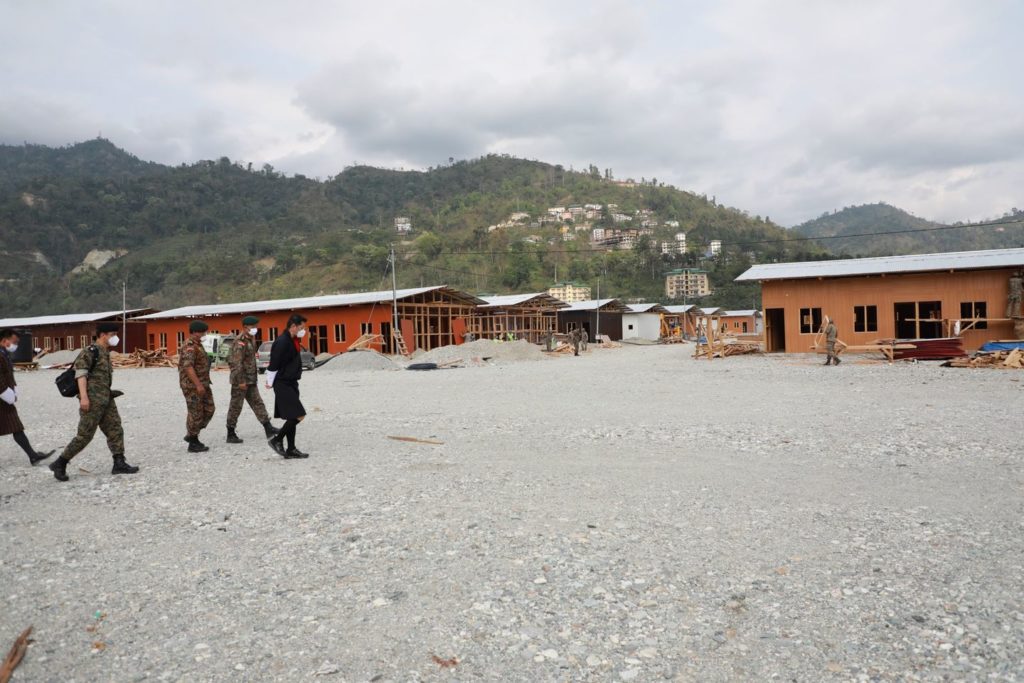 The vaccination coverage for those above 19 years is more than 86.6 percent as of yesterday.
More than 99 percent of the priority groups including the elderly, and frontline workers have received the booster dose. The country has 10,078 cases of which more than 6,455 have recovered and five deaths from the virus to date. Close to 400,000 tests have been conducted and more than 32,000 have avail free quarantine services.
Sacrificing palace comfort
His Majesty travelled extensively to high-risk areas including trekking for five days from Merak to Jomotshangkha and met with residents and frontline workers. Like any other person, His Majesty followed the safety protocols and repeated Covid-19 tests on every visit.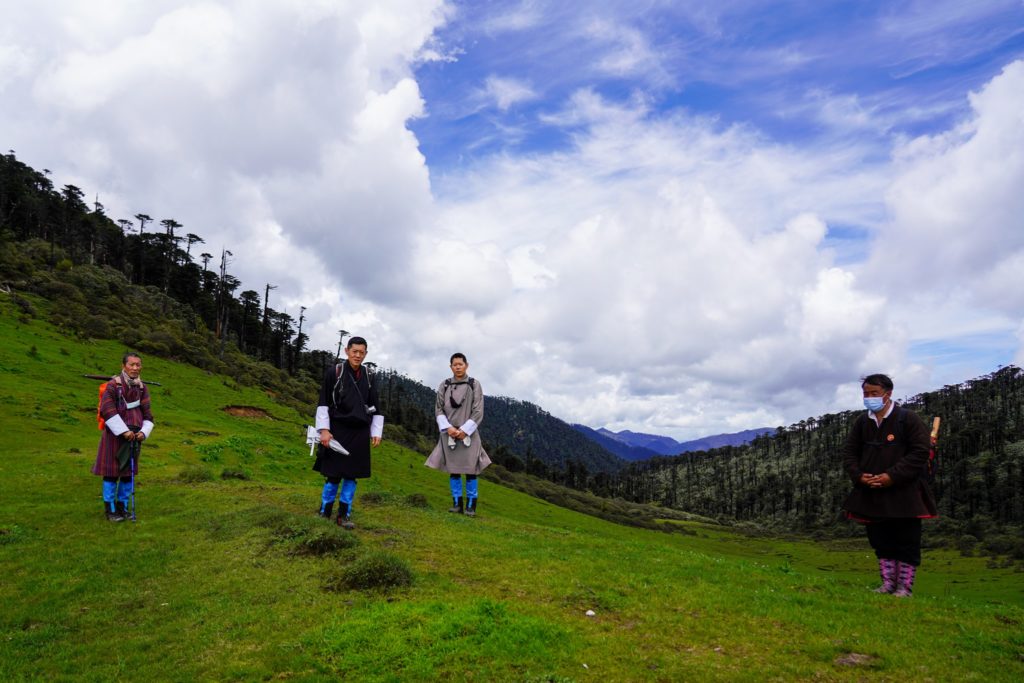 His Majesty's personal visits not only helped those fighting the pandemic at the borders areas remain focused and shaped their approach to fighting the pandemic, but also inspired them and others.
A member of southern Covid-19 task force and Chukha Dzongdag, Minjur Dorji said, "The personal attention and concern of His Majesty has made all the difference in our fight against the pandemic."
Local leaders and villagers in the high-risk dzongkhags said that the routine and regular visits to their communities gave people confidence and served as a balm to the anxious minds as Covid-19 presented mounting challenges and uncertainties.
"His Majesty visited Sarpang about 11 times and each time told us repeatedly to ensure that the people face no inconveniences during the pandemic," Gakidling Gup Nim Dorji Sherpa said.
"The sudden surge in Covid-19 cases has caused difficulties in service delivery. It was not easy for the officials on the frontline too. But the inspiration from the throne drives us forward during hard times," he said.
A Tsirang resident who lost her aunt during the lockdown said that she was worried about the funeral rites, but the task force and volunteers helped. Moving the body coincided with His Majesty's visit to the mass testing sites. "When we met, His Majesty reassured us that everything would be fine." She said that the King made jokes to lighten the mood. "I was fortunate to have that opportunity. I felt so relieved."
Another resident said that as the number of positive cases in the dzongkhag kept increasing, she was anxious. "However, after His Majesty's visit, the daily cases started to drop which was a miracle, an act that is possible with His Majesty's compassionate heart."
A frontline worker in Tsirang said that with His Majesty's support and inspiration to the frontline workers, he was motivated to work with extra dedication and vigour.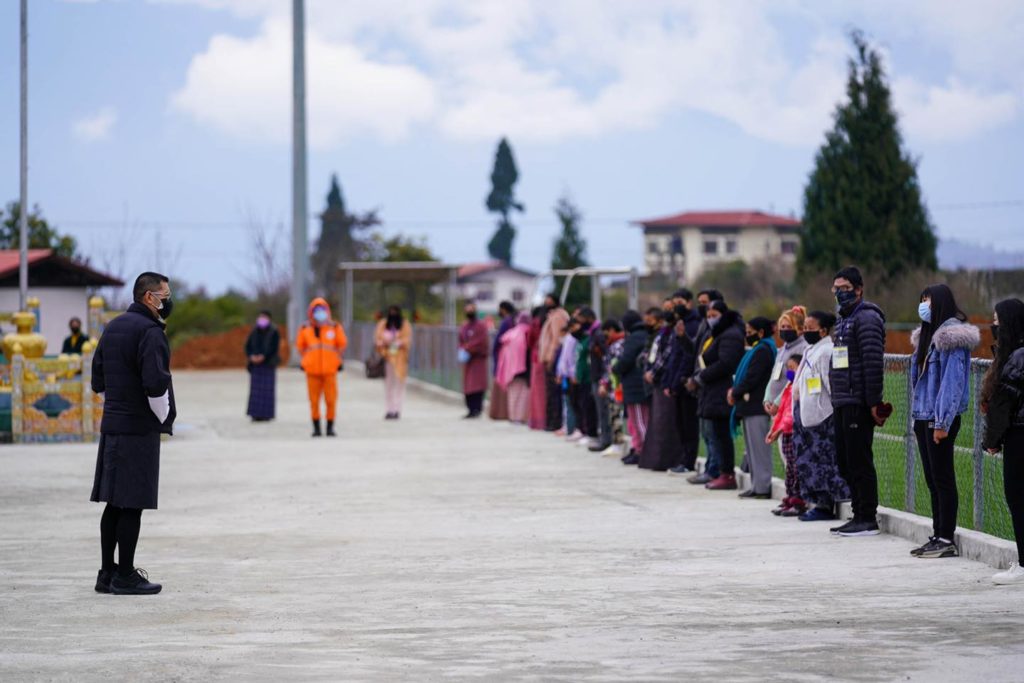 A gup from Dagana said that His Majesty's dedication in keeping the nation safe from the virus, constantly visiting the red zones gave hope to people who were tired due to the virus and lockdowns. "We are forever indebted to His Majesty for providing us peace and stability," said Tseza gup Samten Jamtsho.
A Bhutanese who lives and works in Australia, Dorji Tshering said that political corruption even in nations as advanced as the US allowed the virus to spread even when they had the resources to bring it under control. "It wasn't the virus that killed people — it was political deceit through distraction and inaction that have claimed hundreds and thousands of lives."
"On the contrary and to our good fortune, political deceit is hardly an issue in Bhutan. This is mainly because of a wise Monarch and His rare leadership that has helped Bhutan keep the pandemic largely under control," he said.
"Leadership is critical as it helps create a shared sense of commitment and sacrifice, a factor critical in the fight against Covid-19. Because everybody had a role in the fight against Covid-19, national cohesion and unit mattered." He said that without His Majesty at the helm of things, national unity and a shared sense of commitment – two factors to keep the virus under control – wouldn't have been possible.
The director general of International Centre for Integrated Mountain Development (ICIMOD), Pema Gyamtsho said, "The personal sacrifice His Majesty continues to make by visiting the remotest corners of the country, foregoing not only His own comfort but also leaving behind Her Majesty the Queen with two little princes in such trying times, has earned worldwide recognition and admiration," he said.
"Those of us living outside have received the same level of concern and care from His Majesty The King including receiving vaccines in time," Pema Gyamtsho said.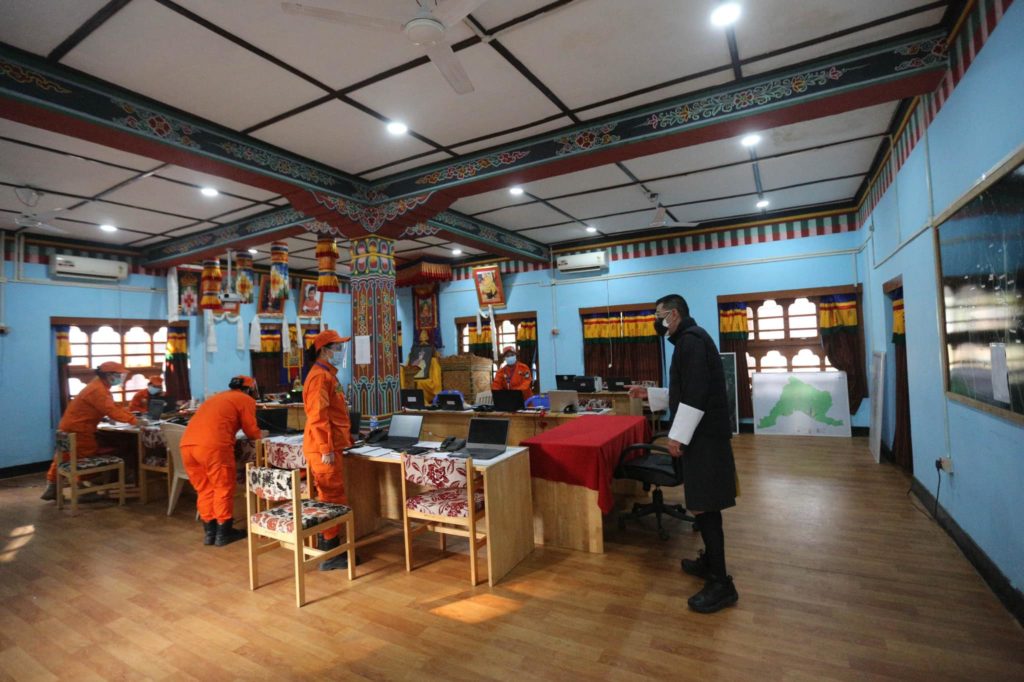 The Indian Ambassador to Bhutan, Ruchira Kamboj said, "Through the course of the pandemic, His Majesty has led from the front. He has exemplified rare leadership in an ever-changing, ever chaotic world. He has stood unwavering in his approach,  instilling hope and faith within his people. Today, Bhutan proudly stands as a fully vaccinated country – a consequence of swift distribution and bold action. None of this would have been possible without His Majesty, a true Bodhisattva King."
Meanwhile, Dorji Dukpa said that there was nothing more important than the health, happiness and safety of the King who truly looks after the wellbeing of the country and His subjects. "Today, on this joyous day, I wish Him a long life, the best of health and happiness."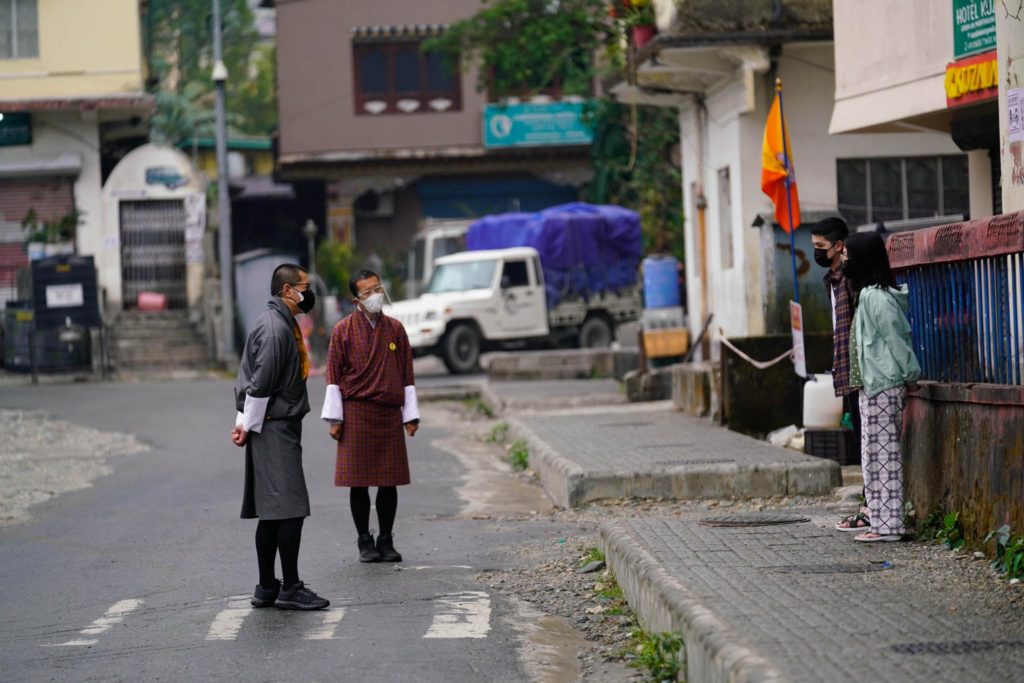 A 12-year-old boy, Nima Pelden, a class four student in Phuentsholing school came out of the quarantine with his parents yesterday after testing negative.
"I was scared in the beginning but I got used to it," he said, adding he suffered a mild cough.
"What was the most uplifting moment was the special package from the King. In it were my favorite noodles and other items and masks. We also got a Buddha Sungkey."
Residents in the quarantine were served a special meal from His Majesty three times a week.
Nima Pelden said that he was also forever grateful to the King for providing his family with a temporary shelter in Toorsa in 2020.
"I also want to thank our King for the vaccines. I already got two doses," he said. "We can never forget what he has done to keep us safe from harm."
Source: Kuensel with additional pictures from the official Facebook page of His Majesty The King