September 14, 2023
The recent PEER Bhutan Symposium 2023, organized by the Bhutan Foundation and the Royal Society for the Protection of Nature with technical support from NASEM and financial aid from USAID, was a pivotal gathering spotlighting issues faced by Bhutan today.
The event was the culmination of six research studies undertaken to address topics including environmental conservation, food security, water management, human-wildlife conflicts, climate change adaptations, and the psychological well-being of individuals living with HIV.
Photos From Day One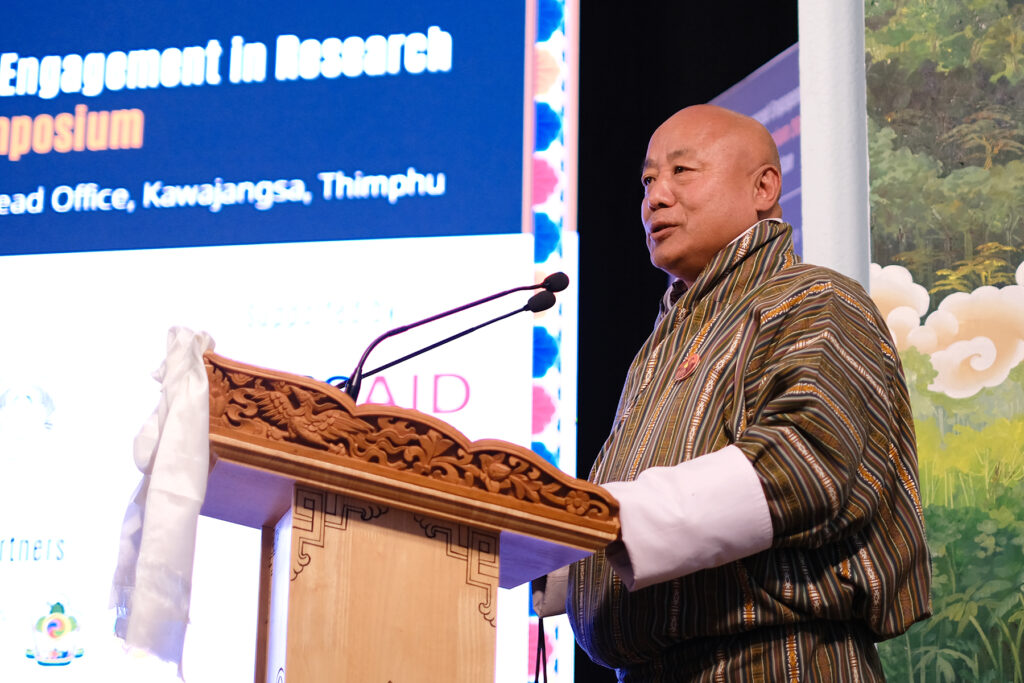 Serving as a hub for dialogue, the symposium brought to the forefront the explorations and findings of the Bhutanese research community, encouraging collaborations and setting the stage for future partnerships. From the College of Natural Resources (CNR), Royal University of Bhutan, Dr. Rekha Chhetri, an assistant professor with expertise in soil-plant nutrient dynamics and sustainable livelihoods, alongside Dr. Sonam Tashi, an associate professor engaged in climate-resilient sustainable farming, presented their collaborative research on 'Enhancing food security of smallholder farmers in Bhutan through building capacity in Climate-Smart Agriculture'.
Moreover, Dr. Tshering Dorji spoke on species distribution and conservation planning in a presentation that explored DNA barcoding to identify macro invertebrates of Bhutan. A significant highlight from the event was the panel discussion themed "Research and Development in Bhutan: A Way Forward," painting a roadmap toward future goals in the country's research and development sphere.
Photos From Day Two
Inaugurated by the Minister of Agriculture and Livestock of the Royal Government of Bhutan, the event was attended by representatives from global entities including USAID, NASEM, and NASA, along with members from the US Embassies in New Delhi and Washington DC. Various stakeholders from academic and research institutions were present as well, representing the College of Natural Resources (CNR), Sherubtse College, Khesar Gyalpo University of Medical Sciences of Bhutan (KGUMSB), and the Ugyen Wangchuk Institute of Conservation and Environmental Research.
Significantly, the symposium spotlighted the vital role of PEER grants in spearheading initiatives rooted in local insights and innovative approaches, paving the way for sustainable and informed solutions to Bhutan's challenges.