March 21, 2022
"At this juncture of the pandemic, most have lost jobs, affecting their livelihoods. But for me, farming is in my blood, and I understand being self-sufficient is more important in life. But now, to supplement the country to address food security and employment issues, I have joined Panbang Youth Cooperatives (PYC) to work towards resilient farming," said Mr. Leki (30), a member of the local Panbang Youth Cooperative.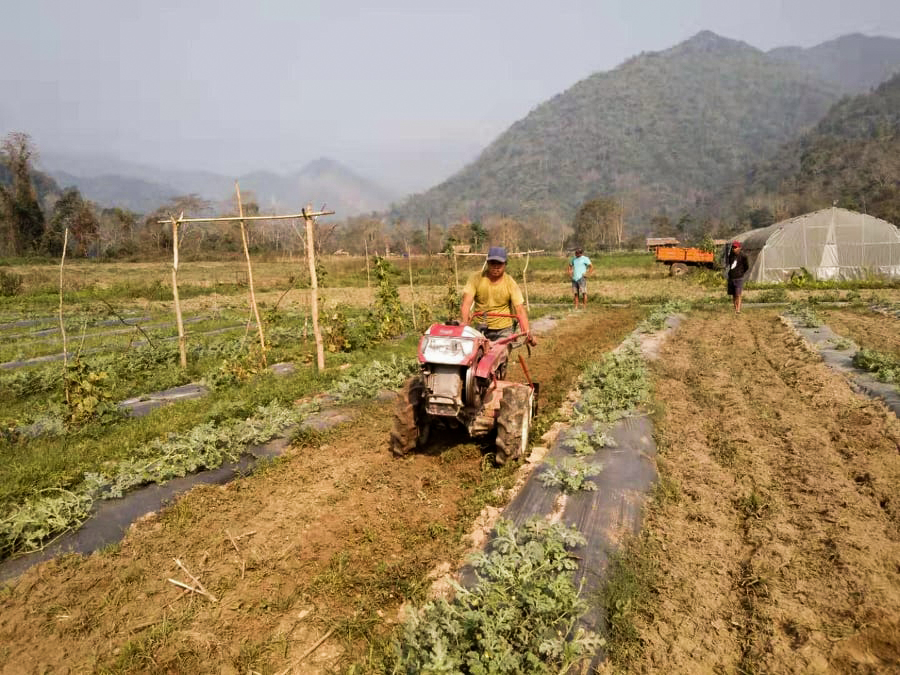 The group, founded by five young graduates who returned to their hometown in Panbang to become farmers, started as a team of agricultural leaders to pool resources in their local community. Today, they mainly focus on integrated agro-livestock farming. As part of our COVID response on strengthening food security in 2021, the Bhutan Foundation stepped in to help support the team in their effort to develop their farming land by providing a new tractor and farming equipment.
The team has managed to develop 14 acres of farmable land and increased crop production to include vegetables such as chili, ginger, beans, and cabbage.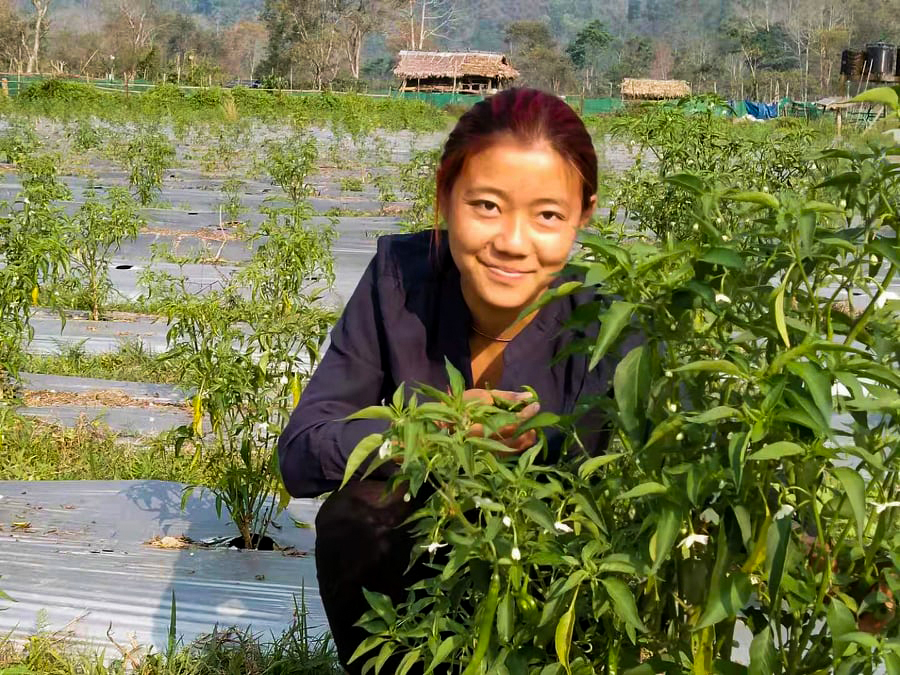 By the end of 2021, the results of their hard work have seen literal fruit! Mr. Leki and the PYC have harvested and supplied 12 tons of vegetables to the Panbang community at a lower cost than other regions in Bhutan amidst the pandemic. The team also stepped up to help supplement the efforts of the Royal Government in addressing vegetable shortages in Haa and Thimphu. Their team hired a marketing truck to supply surplus produce to the regions and are currently harvesting fruit and preparing for the upcoming planting season.
As the country continues to fight against the effects of the pandemic, we at the Bhutan Foundation are grateful for the hard work and dedication of teams like the Panbang Youth Cooperative for their tireless service to their communities.

As Mr. Leki put it, "We, as a group, hope to achieve food security in the Panbang region and gradually supply to other districts. I think it is doable. We just need to be consistent, hard-working with relevant support. I think it's time for us to contribute as citizens."