October 31, 2022
During the past two weeks, a medical team of ten from the Wangdicholing hospital has conducted an annual nomad health camp in the communities of Khangthang, Tashabji, Tshampa, Tekchen, Lamthrang, and Nyongtong. At these camps, the team provided comprehensive healthcare services to the highlanders living in the region. In addition to conducting human papillomavirus (HPV) screenings and colposcopy procedures for eligible women, the team also advocated for preventing cervical cancer, a disease the country is working to eradicate by 2030.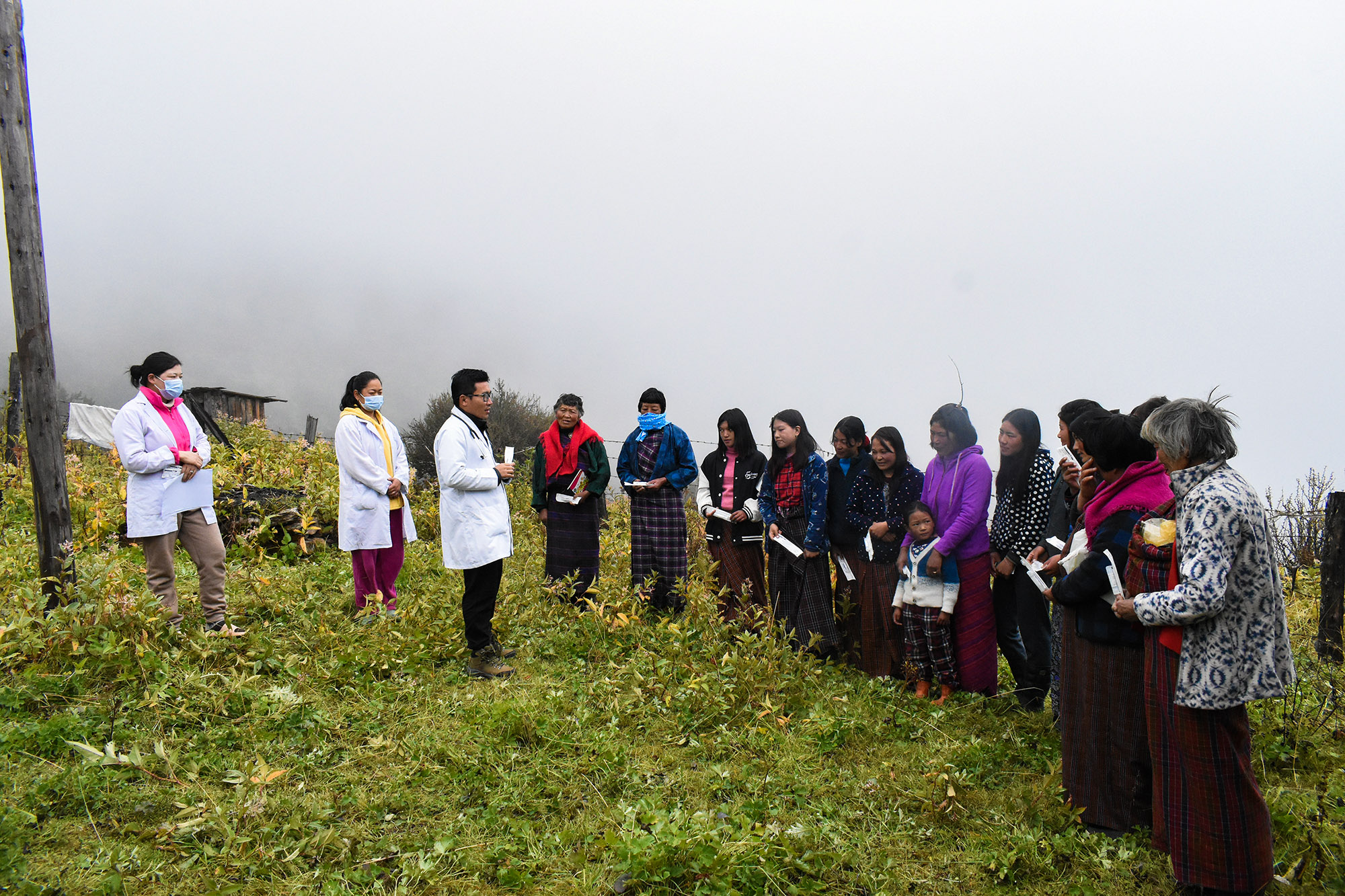 Tashi Tshewang (25) of Manlung in Dhur has suffered from recurrent abdominal pain, often requiring him to walk for a day on foot to reach the hospital. Overjoyed that he could finally get his health issues examined at home by the visiting health team, Tashi remarked "my plea for help was finally answered when a team from Wangdicholing hospital visited our community. I was screened for abnormalities by the sonographer and given the appropriate medicines. I thank the health team and the Bhutan Foundation for making this happen."
This annual health camp for highlanders, which was organized by the Wangdicholing General Hospital and supported by the Bhutan Foundation, was put on pause for the past two years due to the global pandemic.