May 12, 2023
The remote highland region above the Bumthang valley in the heart of Bhutan is home to one of the country's few remaining nomadic communities. These highlanders rely on yaks for their livelihood and traverse the mountains in search of grazing grounds throughout the year. Until recently, their isolated location has left them unreached by mainstream healthcare programs, and without access to much-needed medical care.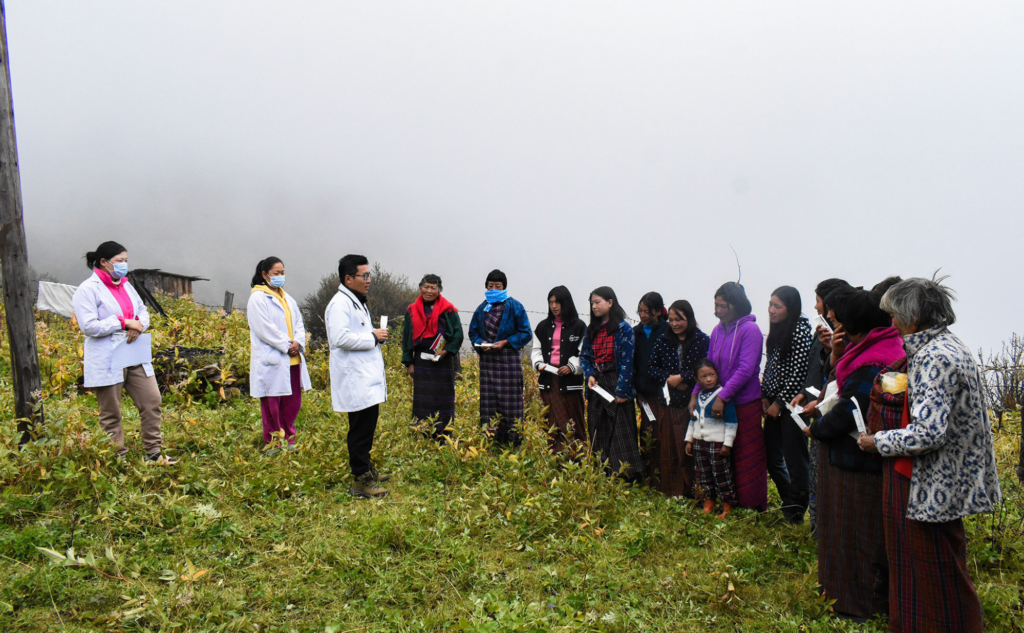 The most common health problems encountered by nomads are a direct result of their traditional way of life and living conditions. Musculoskeletal and joint diseases such as osteoarthritis and chronic low back pain, infectious diseases such as cystic echinococcosis, skin infections, and tuberculosis, as well as emerging noncommunicable diseases such as hypertension, diabetes and chronic respiratory conditions, are all major concerns. Poor hygiene and sanitation practices, including inadequate hand washing and open defecation, especially during summer grazing periods at higher altitude pastures, contribute to the spread of such diseases. Moreover, the use of indoor open fires for cooking and heating in poorly ventilated huts increases indoor air pollution and has a detrimental effect on their health.
It is thus essential to take a multi-sectoral approach to tackle the underlying issues and the health sector in Bumthang is making great strides with limited resources. Through health advocacy and education, as well as the provision of healthcare services driven by compassion and empathy, nomads are being empowered to take control of their own health.
With support from the Bhutan Foundation, a team of healthcare workers from Bumthang's Wangdicholing Hospital is making annual visits to these nomadic communities to provide routine and need-based healthcare services. All services are provided in a holistic manner, taking both preventive and curative aspects of healthcare into account, and include both allopathic and traditional medicine options.
The nomad health camps have been operating for the past six years, and our methods of delivering services have evolved in response to the changing healthcare needs of the population and the availability of hospital resources. For example, the health team provides cancer screening services to nomads during the health camps in accordance with the government's flagship health project aimed at reducing the burden of cervical, breast, and gastric cancers.
In the 2021 nomad health camp, we tested all patients for Helicobacter pylori, a bacterium that causes gastric cancer. The screening revealed an alarmingly high prevalence of the infection, with more than 70% of the population testing positive. Eradication therapy was then used to treat all infected cases. Moreover, during the peak of the pandemic, the team was able to provide COVID vaccines to nomads, assisting the country in achieving remarkable vaccination coverage.
In the 2022 health camp, all eligible women received cervical cancer screening and those who tested positive for Human Papillomavirus (HPV) underwent a colposcopy. "As a male gynecologist, going to a remote community where women are assumed to be shy and introverted, I initially worried how far I would succeed in conducting colposcopy. However, after a talk on the importance of getting tested for cervical cancer, all the women came forward without hesitation. Not a single eligible woman refused the test," said Dr. Phurba Wangdi, a gynecologist involved in the health camp in 2022.
The annual nomad health camps contribute significantly to the nation's goal of reaching the unreached and providing basic healthcare services to all, and have been made possible by the Bhutan Foundation's support since 2017.
By Dr. Pema Wangchuk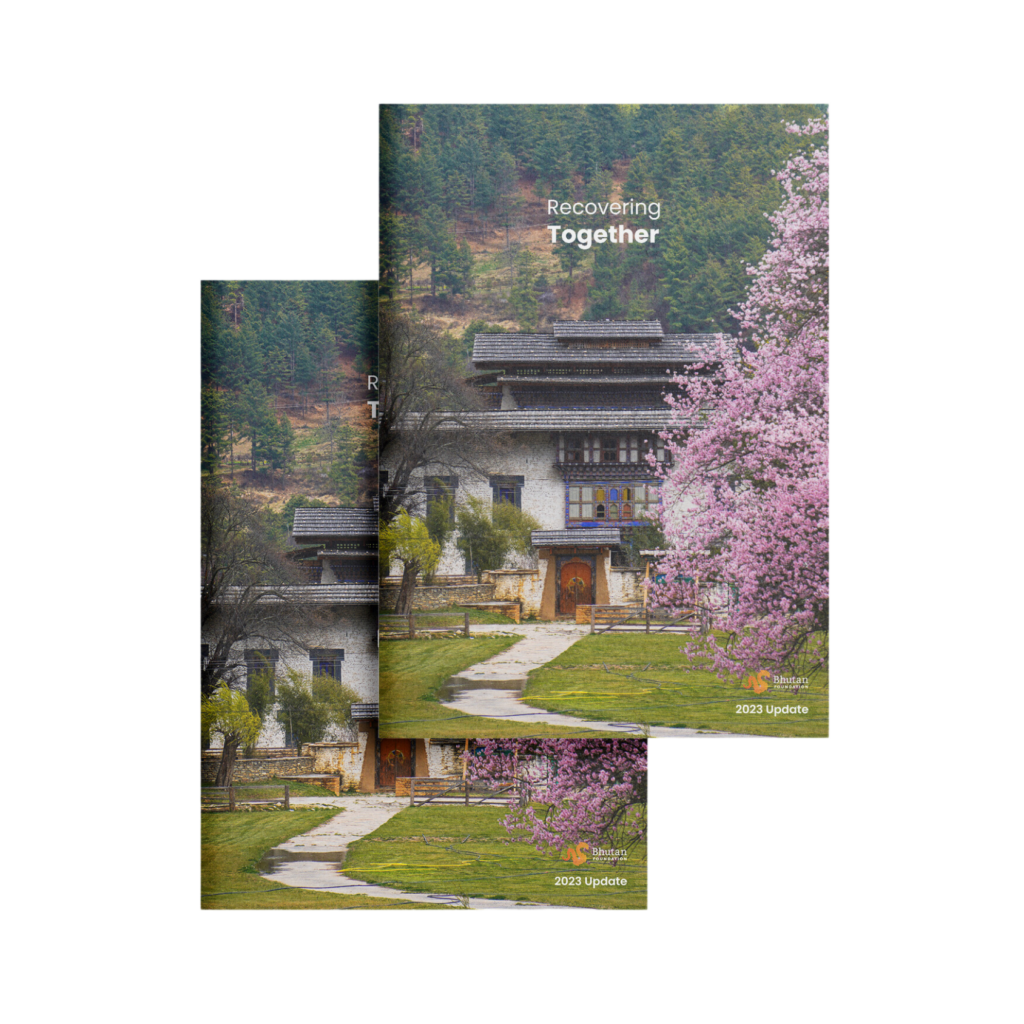 Read Recovering Together
Discover the work the Bhutan Foundation is engaged in to promote the four pillars of GNH in Bhutan.