October 14, 2022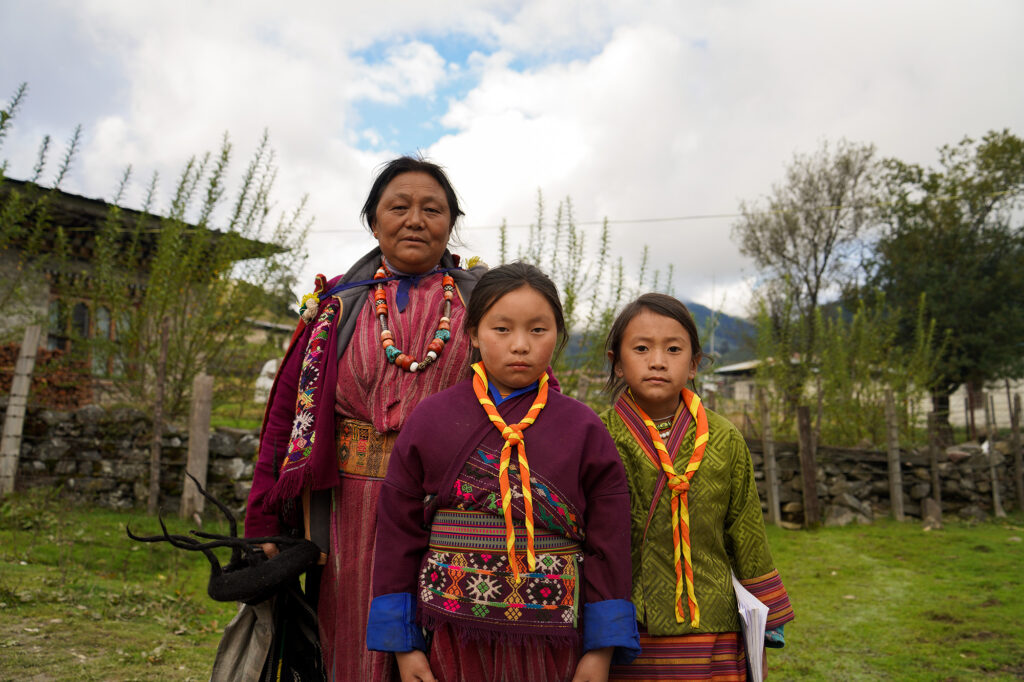 Leki Wangmo heard of the nomad health camp that opened in her village two years after the onset of the pandemic. She had been experiencing severe back pain which prompted her to visit the camp to be prescribed traditional medicine (sowa rigpa). After completing her medical check-up and receiving medicine, she saw her two grandchildren, Karma Yangzom and Sonam Dema, who had come for eye and dental exams through their school. After her grandchildren completed all of their essential health check-ups, Leki Wangmo happily returned home.
Leki commented about her visit, "We are grateful to the Bhutan Foundation, health team, and Sakteng Wildlife Sanctuary for organizing these health camps. If these didn't exist, we'd have to travel to the Trashigang Hospital for basic check-ups, which takes considerable time and resources. We are so grateful to the health team for bringing the camp to our doorsteps."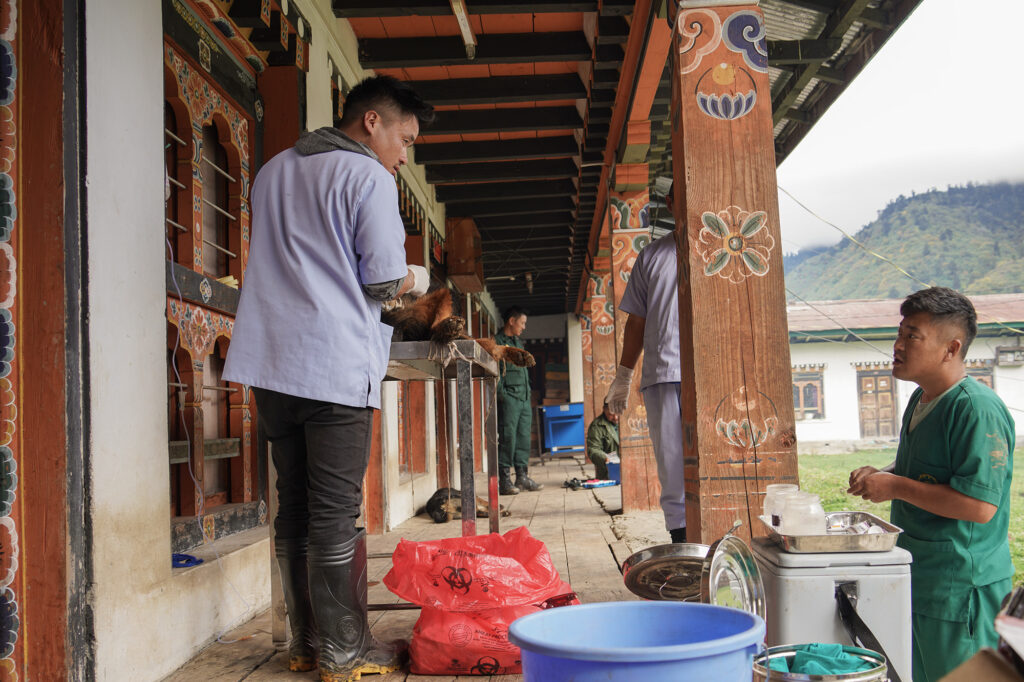 Similarly, a team from the livestock sector is providing animal health care services, such as sterilization, deworming, and animal health care advocacy for the social and economic benefit of the community. 
The fourth nomadic health camp in Trashigang began on October 10th in the village of Merak and will close on October 16th, 2022. 
Sakteng Wildlife Sanctuary under the Department of Forest and Park Services organized the camp in collaboration with Trashigang Dzongkhag's health and livestock sector. The Bhutan Foundation supported their efforts.