November 14, 2022
By Sonam Yangden Tobgyel
With an aim to enhance the lives of children with disabilities and their loved ones, the Special Education Program (SPED) is one of the Bhutan Foundation's longest and most successful projects. The program entered a post-COVID recovery period this year and was able to initiate new projects and partnerships while rolling out new phases of its existing programs.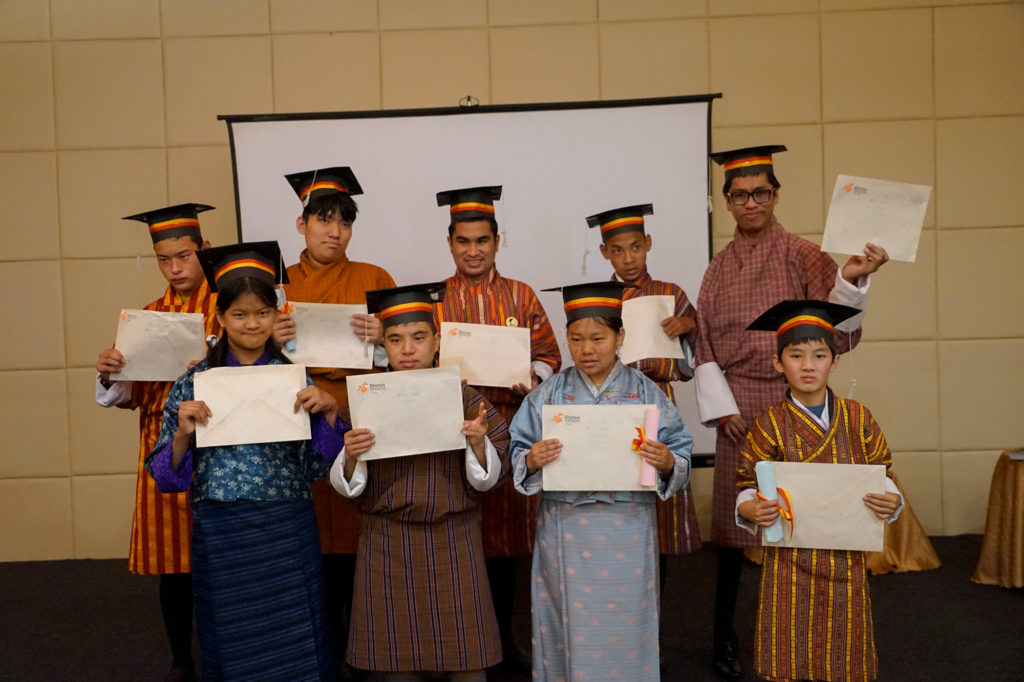 Having completed the first phase of their 18-month project, nine graduates started phase two of the multimedia program in April. This is a two-year program focused on building students' portfolios and working on paid projects. The group will work together with the project coordinator to complete their assignments.
In May of 2022, the program hosted its first live webinar on special education and disabilities titled Building an Inclusive Workforce for Our Future. The webinar was moderated by Dr. Namita from Perkins International. Three panelists representing Phensem Parent Support Group, Royal Thimphu College, and the Special Educational Needs Division (SEN) under the Ministry of Education participated. They discussed the future of youth with disabilities and the ongoing efforts to enhance the lives of people living with disabilities in Bhutan.
The Bhutan Foundation's Positive Future Planning Project (PFP) aims to instill hope in the parents of disabled children. The program stresses that, with proper planning, it's possible to create a positive future for disabled children and their family.
The Special Education Program expanded to Tang, Bumthang with a central goal of enabling children with disabilities to become contributing members of society. This will be achieved by collaborating with local and international organizations to improve access to education, strengthen the quality of inclusive education, and build greater awareness of disabilities in the school and community.
---
From Stronger Alliances: Bhutan Foundation Annual Report 2022