June 22, 2021
A medical team treks 20 days on foot to set up the first Sephu Nomad Health Camp.
For herders and nomads high up in the Himalayas, getting to see a doctor can involve days of trekking through snow, ice, and treacherous passes to reach the closest facility. That's why, amidst the ongoing COVID-19 pandemic, five medical professionals, led by Dr. Dawa Gyeltshen from Eusa Hospital, made the journey for 20 days across mountain ranges reaching 4,300 meters above sea level to carry out the first-ever Sephu Nomad Health Camp in Wangduephodrang District. The camp, which would bring much-needed medical services, was originally planned for 2020 but had to be postponed due to the pandemic. After much anticipation and following COVID-19 precautions and protocols, the team was able to successfully carry out the health camp this Spring. 
Even in mid-May, some of the mountain passes were covered in thick snow, making it very difficult for the team to reach a few of the households. Nevertheless, the five-person team of two health assistants, one pharmacy tech, one medical doctor, and one traditional medicine doctor, persevered and set up four separate health camps across Sephu, Gangtey, and Phobji gewogs to provide services close to the highlander populations. The health camps included a general health screening, eye check-up, ear, nose, and throat care, dental, and traditional medicine services.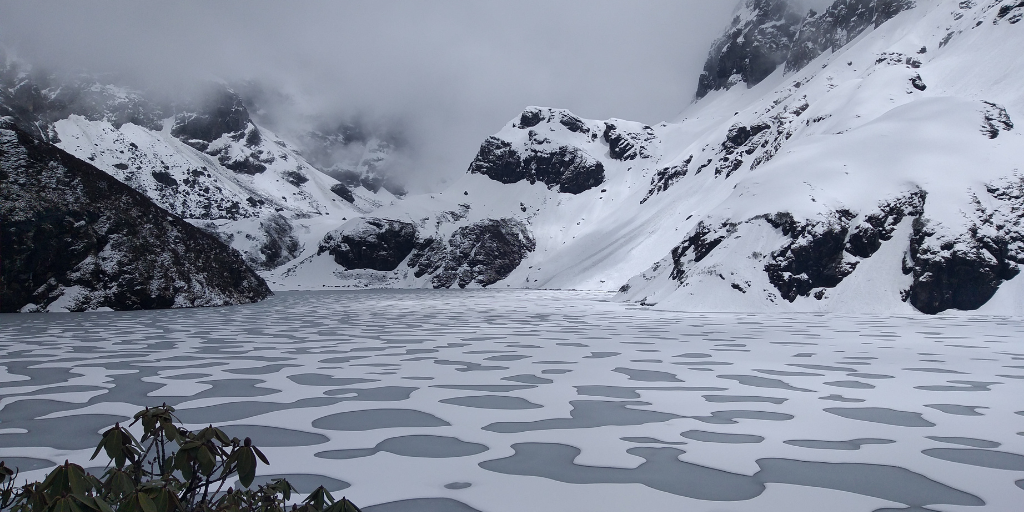 In total, 98 highlanders were screened, ranging from 3 months old to 72 years old. This exceeded the team's expectations, as the population was estimated to be around 80 people. For the general health screening, participants were checked for their blood sugar, blood pressure, blood oxygen, and hemoglobin levels, as well as body mass index. They were also tested for HIV and syphilis. Results from the camp show that 41 nomads have high blood pressure. In particular, 11 patients showed signs of stage 2 high blood pressure and were provided with a three-month supply of hydrochlorothiazide and asked to visit the nearest health facility after that period for a comprehensive treatment plan. Of the 98 patients, 48% reported having musculoskeletal pain which was the most common complaint, and most likely due to lack of exercise. Counseling was provided to all on noncommunicable diseases, dietary modifications, and the importance of exercise.

"Through the support of Bhutan Foundation, Eusa Hospital, Wangduephodrang, was able to take medical services to the doorsteps of nomads living in Sephu, Gangtey, and Phobji gewogs. This partnership was critical and served as an important means to achieving Universal Health Coverage in Bhutan. We would like to thank the Foundation and the donors for making this camp a successful camp. If such donations are provided, we would like to take the opportunity to conduct the camp annually, as it will help the nomadic community with their health, and we will be able to trace their health issues. Thank you." 

—Dr. Dawa Gyeltshen, Physician
Looking Forward and Staying Involved
In order to follow COVID-19 protocols, the health team traveling to provide the nomad health camps in Wangduephodrang was smaller than planned. As a result, many services such as PAP smears, STI testing, and lab tests could not be carried out. 
Next year, we hope we can take a full health team to provide additional health services. By engaging and following up with the nomadic population, we can better understand the underlying health issues and better serve their needs. For these communities, the health camp serves as an important means to access essential health care services.
We hope you will continue to support this important initiative.