January 29, 2021
The application deadline is on or before 5 pm, 10th February 2021.

For detailed information, click here or contact Mr. Lhakpa, Programme Officer of the Loden Foundation at 17609035.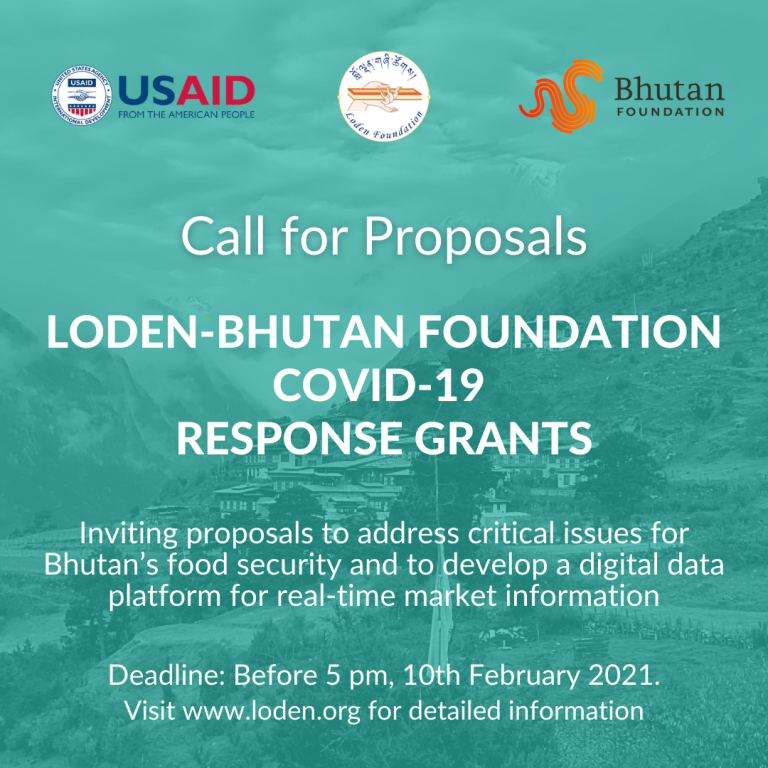 The following information is from the Loden Foundation. Please click here for more information or to apply today.
Application Process:
The interested applicants must submit the following documents:
A simple business proposal (not exceeding 15 pages) GUIDELINE
Curriculum Vitae (CV) and Citizenship Identity Card
Personal statement explaining why you are interested in the chosen business
Duly filled 'Business Plan Submission form available HERE
Latest CIB report of the applicant and spouse, if married, from the Credit Information Bureau of Bhutan. For further details, you may visit cib.bt
Interested applicants must submit the complete set of electronic copy of documents to the Loden Foundation via an email in a single PDF file to lhakpa@loden.org. Applications that do not reach the Loden Foundation inbox on or before 5:00 pm on 10th February 2021 will not be considered. Only shortlisted candidates will be contacted for the interview rounds. For any further information, you may contact Mr. Lhakpa, Programme Officer, at mobile phone 17609035.