July 28, 2023
The Draktsho Activity Based Entrepreneurship Development Textbook, funded by the Bhutan Foundation and developed collaboratively with the Ministry of Industry, Commerce and Employment, is an empowering resource that offers equal entrepreneurial opportunities for persons with disabilities, enabling them to attain self-sustainability.
Hand in hand with the textbook, the newly established Draktsho Entrepreneurship Foundation with seed funding from the Bhutan Foundation will offer a comprehensive platform that encompasses entrepreneurship training, financial support and technical assistance.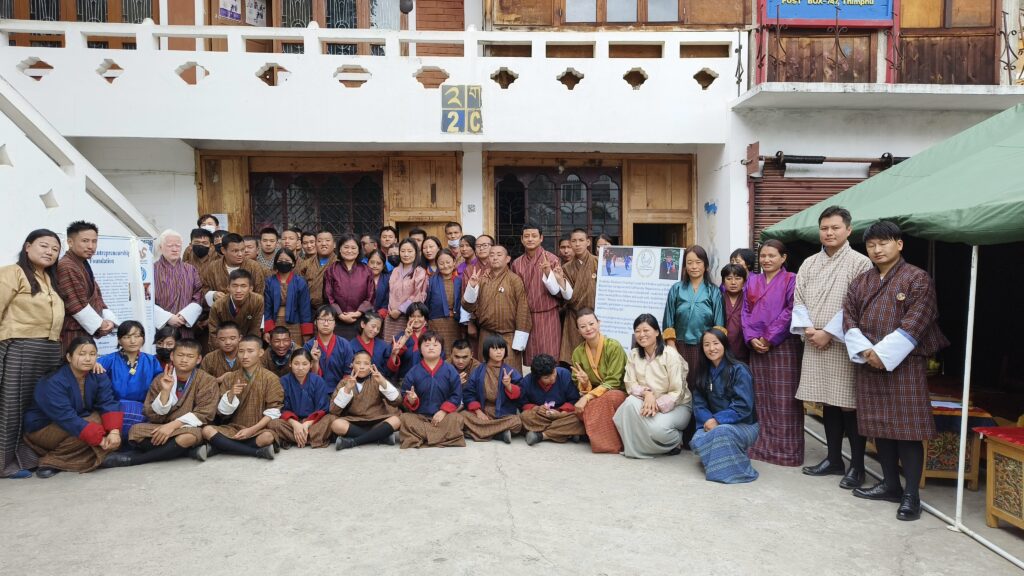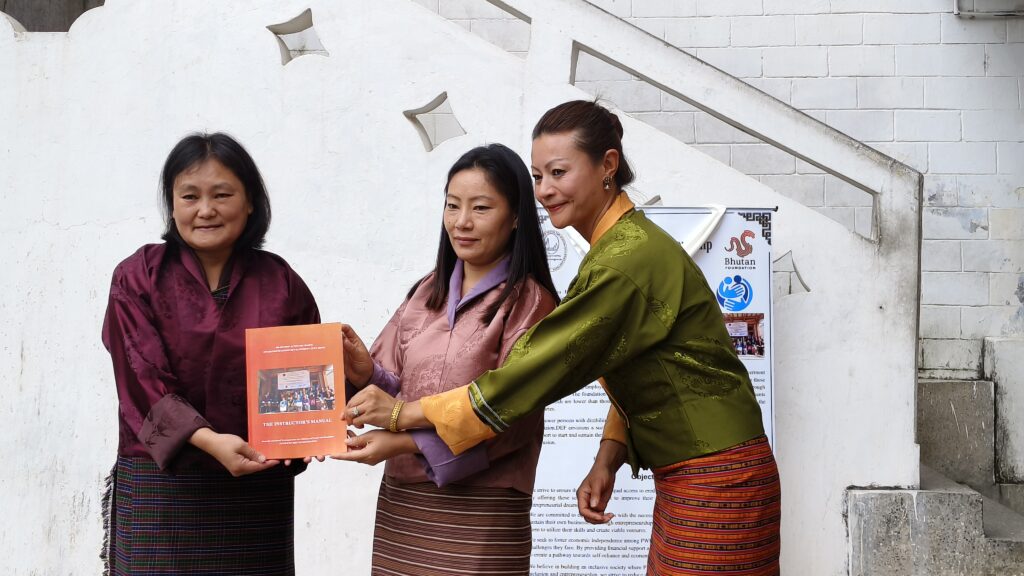 In a rapidly evolving global market, it is crucial for vocational programs to adapt and stay relevant. The inclusive entrepreneurship platform spearheaded by Draktsho paves the way for a self-reliant future for children with disabilities, enabling them to contribute meaningfully as citizens. Thanks to a collaborative effort, the versatile textbook, tailored to student needs, has played a significant role in the success of four Draktsho graduates. These graduates have completed the program and are the proud recipients of startup grants. We at the Bhutan Foundation were pleased to witness these capable individuals being awarded such well-deserved grants.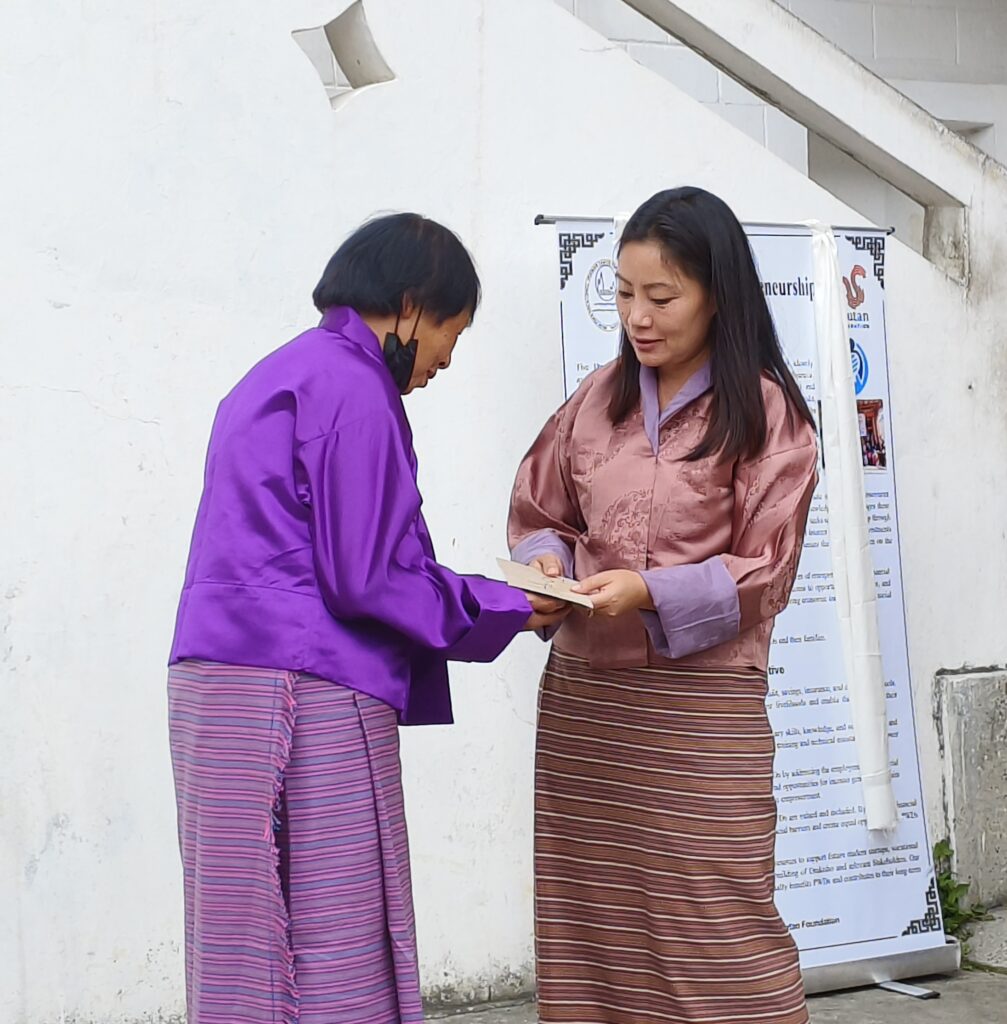 Mr. Dorji Penjor, a graduate of Draktsho East, is poised to courageously step into the carpentry and furniture industry, viewing past challenges as stepping stones rather than stumbling blocks. From Draktsho Thimphu, Ms. Haachang is set to establish her own home-based tailoring enterprise, as is Sangayla, another ambitious entrepreneur. Mr. Pelden will bring his woodworking talents to bear with his own home-based carpentry venture. Equipped with vocational and entrepreneurial skills from Draktsho, they are well on their path to realizing their dreams.
The Department of Employment and Entrepreneurship's support addresses Bhutan's need to make employment inclusive, and the Bhutan Foundation has been working to make the transition of children with disabilities into the job market efficient and sustainable. It is remarkable what joint efforts from organizations in Bhutan can do to provide the platform to children with disabilities who only need the space to bring forth their capabilities.