July 22, 2021
The KNC made a total income of Nu. 887,000 from the sale of vegetables.
"With travel restrictions and lockdowns imposed as COVID-19 containment measures, I was worried about the market to sell my farm produce," said Ms. Thinley Zangmo. A collaborative farmer working with Khengrig Namsum Cooperative (KNC), Ms. Zangmo supplied chili and onion in the local market as international borders remained closed due to the pandemic.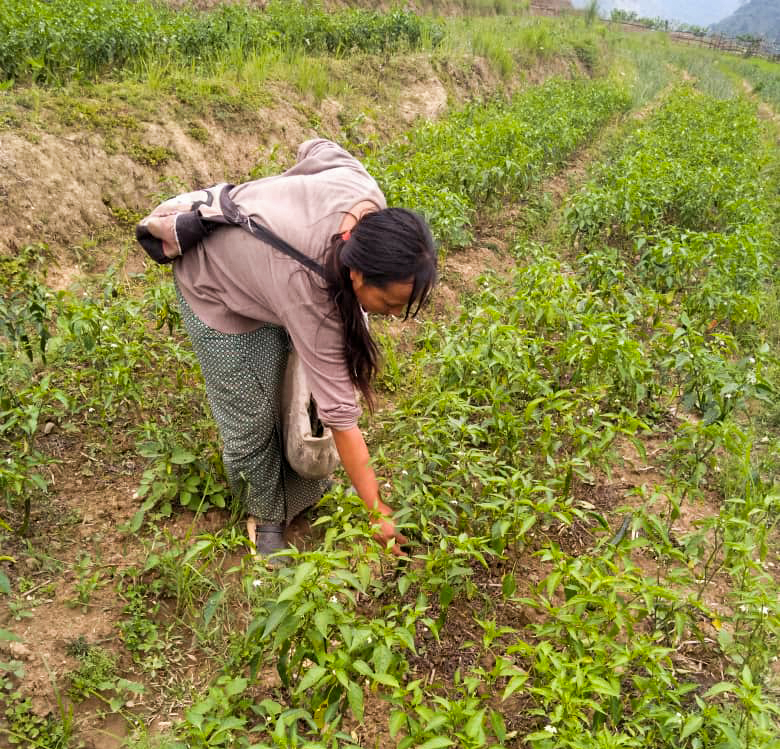 With limited knowledge of post-harvest techniques, farming has become more challenging for the farmers in Bhutan. However, with the support of the Foundation's Small Grants Program, Ms. Zangmo managed to harvest 10 tons of produce from her farmland, earning approximately Nu. 83,000. She was also happy to learn more about crop management, off-season cultivation, and simple farming techniques to reduce post-harvest loss of crops.
Under this support, the KNC based at Tingtibi under Zhemgang district distributed about 30,130 vegetable saplings to collaborative farmers in four gewogs under Zhemgang. Within six months of project implementation, KNC bought about 20.9 tons of vegetables produced by 72 farmers, which translated to a total income of about Nu. 887,000.
The Bhutan Foundation, under the Small Grants Program, supported the KNC to enhance farmers' livelihoods through capacity building on post-harvest, relevant farming technology for off-season farm produce. It is initiated in response to the COVID-19 pandemic to strengthen the country's food security.