March 3, 2023
One of our 2022 Small Grants Program recipients, Katsho Eco Camp, is in full swing installing tent facilities at their site. With the support from the Foundation, they have constructed a single unit dining and meeting room, procured twelve camping tents, developed a comprehensive business plan, and launched their official website (www.katshoecocamp.com). The team hopes to open for business within a month's time. 
While the campsite is still in its early development stages, it has already seen an influx of international and local tourists eager to avail its services. The eco-camp offers camping, hot stone bath, and picnicking facilities, in addition to being situated on the Trans-Bhutan Trail and the Haa Panorama Trail, making it the perfect spot to take in the stunning sights of Bhutan.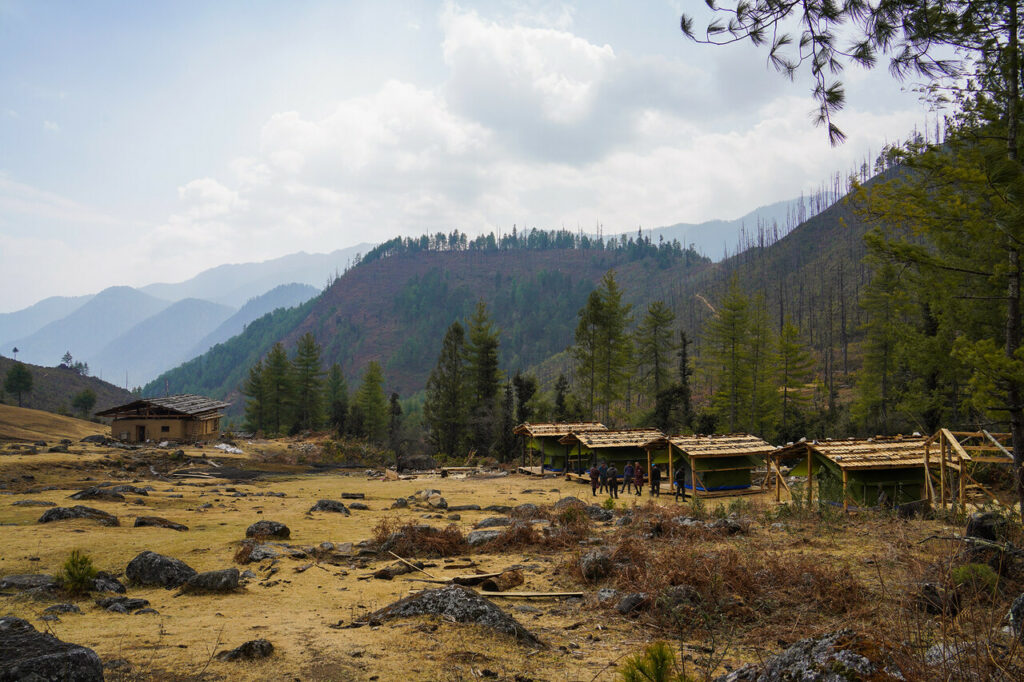 The Bhutan Foundation supports numerous small-scale projects each year through its Small Grants Program to address the pressing needs of the community. In 2022, a group of youth from the tourism and hospitality sector, who had been affected by COVID-19, availed of our Small Grants support to establish the Katsho Eco Camp project. This initiative aims to promote community-based sustainable tourism and create job opportunities for unemployed youths in the region.