February 21, 2023
As the first form of institution for children, Early Childhood Care and Development (ECCD) centers need to be tailored to accommodate diverse needs, rather than conforming to outdated, one-size-fits-all practices. This was a key takeaway from the orientation workshop on inclusive ECCD for facilitators from across Bhutan which concluded February 19th. 34 facilitators participated in this four-day workshop which focused on both theoretical and practical approaches to understanding inclusivity in ECCD centers.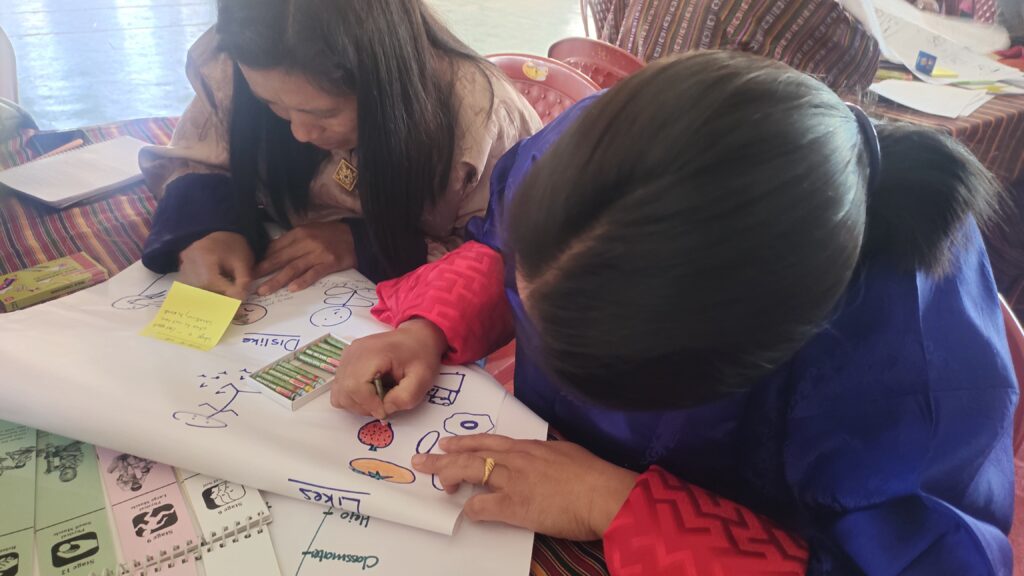 At the closing ceremony, Deputy Chief Pema Chogyel of the Ministry of Education and Skills Development — who is visually impaired and a disability advocate — awarded certificates to the participants. Drawing from his own experience of losing his sight at the age of 3, Deputy Chief Pema Chogyel shared the challenges, discriminations, and acceptance he faced throughout his education. Had he gone to an inclusive ECCD and received early referral, he noted that 60% of his vision could have been saved. He further emphasized the importance of collaboration and shared responsibility to achieve inclusive early childcare and development and expressed the Ministry's gratitude to the partner agencies for their support.
Many participants shared that they gained greater insight into creating inclusive environments for children of all backgrounds, feeling inspired to take action in their own ECCD settings and communities. Ms. Dhan Maya Rai, one of the participants, expressed her initial apprehension at becoming a facilitator for the upcoming inclusive ECCD at Changangkha, but now feels confident and motivated, ready to support children with diverse needs.
We are immensely thankful to everyone who contributed to the success of this workshop. Their efforts have been instrumental in creating a platform for children to develop and reach their highest potential. Let's keep collaborating to ensure that all children have the opportunity to grow and flourish.
We thank the ECCD and SEN Division, Ministry of Education and Skills Development, Perkins International, UNICEF Bhutan, Ability Bhutan Society, Hejo ECCD, and Changangkha School for this collaboration.