April 28, 2021
We've been busy the past week distributing improved tents to the highlanders in Bumthang and Lingzhi. These improved tents to replace the flimsy and large plastic tarps which herders used for shelter. The new, improved tents have larger space, improved durability, and better insulation for colder weather while reducing risks from smoke inhalation. The metal frames are easier to set up and dismantle and are also portable and durable while shifting between pastures. Alongside being an improvement for the local communities, the durable iron poles will also significantly reduce the cutting of trees, which are scarce at higher altitudes, helping to lessen human impact on the environment.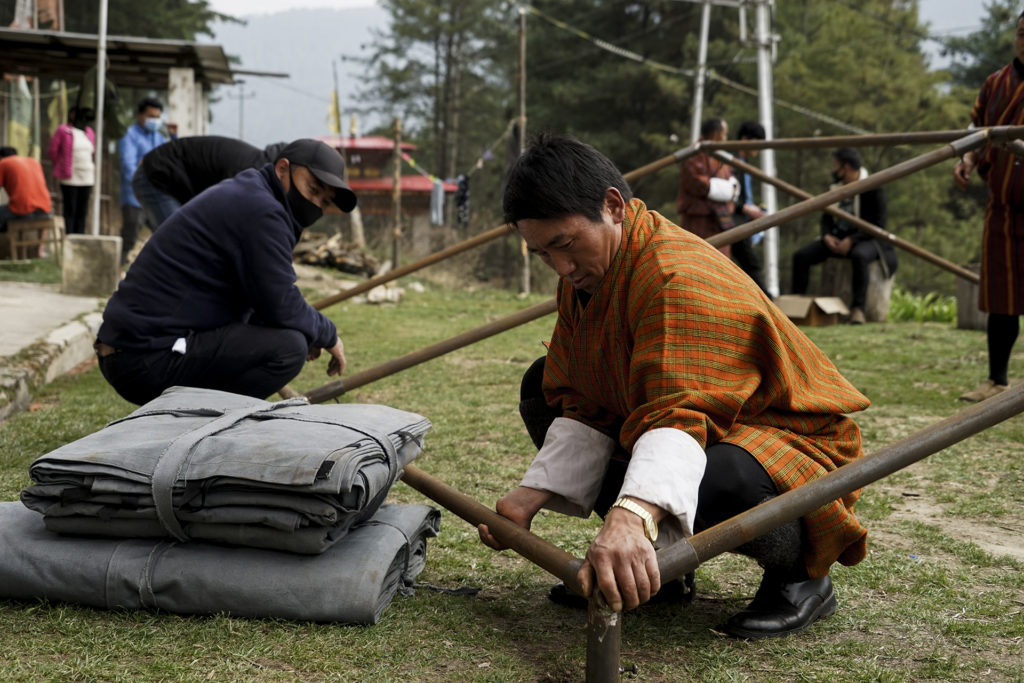 This program is an extension of the initiative to provide improved tents to Soe and Yaksa in 2018 as part of the Snow Leopard Conservation Program. About 49 herders from Lingzhi Gewog have registered with the newly formed Snow Leopard Conservation Group. On April 23rd, 2021, the Foundation handed over 20 improved tents to the Lingzhi Snow Leopard Community members in partnership with the Jigme Dorji National Park (JDNP). This was supported in collaboration with GEF Small Grants Program under UNDP in Bhutan.
There are now 87 registered members with three different Snow Leopard Conservation Groups in the Jomolhari region. Further, to improve the livelihoods of the highlanders, the Foundation also supported 20 tents for the Bumthang highlanders in partnership with the Dzongkhag Administration. During the handing-over event, the livestock official from Soe also demonstrated how to install and dismantle the new tents.
38 Tents Distributed to Soe and Yaksa Snow Leopard Conservation Group in 2018
In 2018, the Foundation supported 24 tents for Soe and 14 tents for Yaksa Snow Leopard Conservation group members. Improving the community's livelihoods to garner collective efforts and active participation in Snow Leopard Conservation Program in the Jomolhari region has played a crucial role in the conservation program. One of the program's tangible benefits is the tolerance of the community to the predation of their livestock by the snow leopard. We recognize this relationship as an essential factor to maintain community support and incentivize yak herders by improving their living conditions.