June 6, 2022
His Royal Highness The Gyalsey inaugurated the Jigme Namgyel Wangchuck Super FabLab (JNW SFL) at the TechPark in Thimphu and the FabLab network in Bhutan. 
The FabLab network consists of three additional FabLabs located at Druk Gyalpo's Institute in Pangbisa, Paro, Jigme Wangchuck Power Training Institute (JWPTI) in Gelephu and the Bio FabLab at the College of Natural Resources (CNR) in Lobeysa.
A FabLab (short for Fabrication Laboratory), is a facility with computer-controlled tools and machines for anyone to build 'almost anything', a concept developed in the Massachusetts Institute of Technology (MIT), USA. 
The Jigme Namgyel Wangchuck Super FabLab, the second ever Super FabLab in the world outside the US, is equipped with high-end, state-of-the-art digital fabrication equipment. Along with the smaller FabLabs across the country, the SFL will give emerging entrepreneurs and anyone curious and eager to build something, access to advanced computer numerical control (CNC) machines, robotics, 3D printing, 3D scanning, imaging, logic analyzer, electronics production, and a vast array of other digital fabrication equipment to turn their ideas into prototypes.
The JNW SFL and FabLab network in Bhutan were established as part of a series of initiatives in line with the Royal Vision to build platforms that will foster a culture of innovation and creativity. This is part of a larger project, "Invention through Innovation and Fabrication in Bhutan" which aims to inspire curious minds to create the next generation solutions to our challenges. The FabLabs are visioned to engage people of all ages, build a vibrant learning environment, and provide tools and platforms to magnify the startup ecosystem in the country.
The JNW SFL was built collaboratively by Druk Holding and Investments, the Royal Society for STEM Education, and the Center for Bits and Atoms, MIT. The principal sponsor of the project is the US State Department through the Bhutan Foundation in Washington D.C, USA. The project is co-financed by DHI. 
Ujjwal Deep Dahal, the Director of the InnoTech Department at DHI, said, "With JNWSFL's vision to 'Inspire the Future of Learning and Creating', we aspire to Learn, Collaborate and Create a vibrant national innovation eco-system and technology in Bhutan"
The other FabLabs in Bhutan are funded by the Royal Government through the Ministry of Labour and HumanResources and supported by the Gross National Happiness Commission.
The Jigme Namgyel Wangchuck Super FabLab will be managed and operated by the InnoTech Department of DHI, and the standard FabLabs will be operated and maintained by the respective institutions, with DHI as the strategic coordinating body.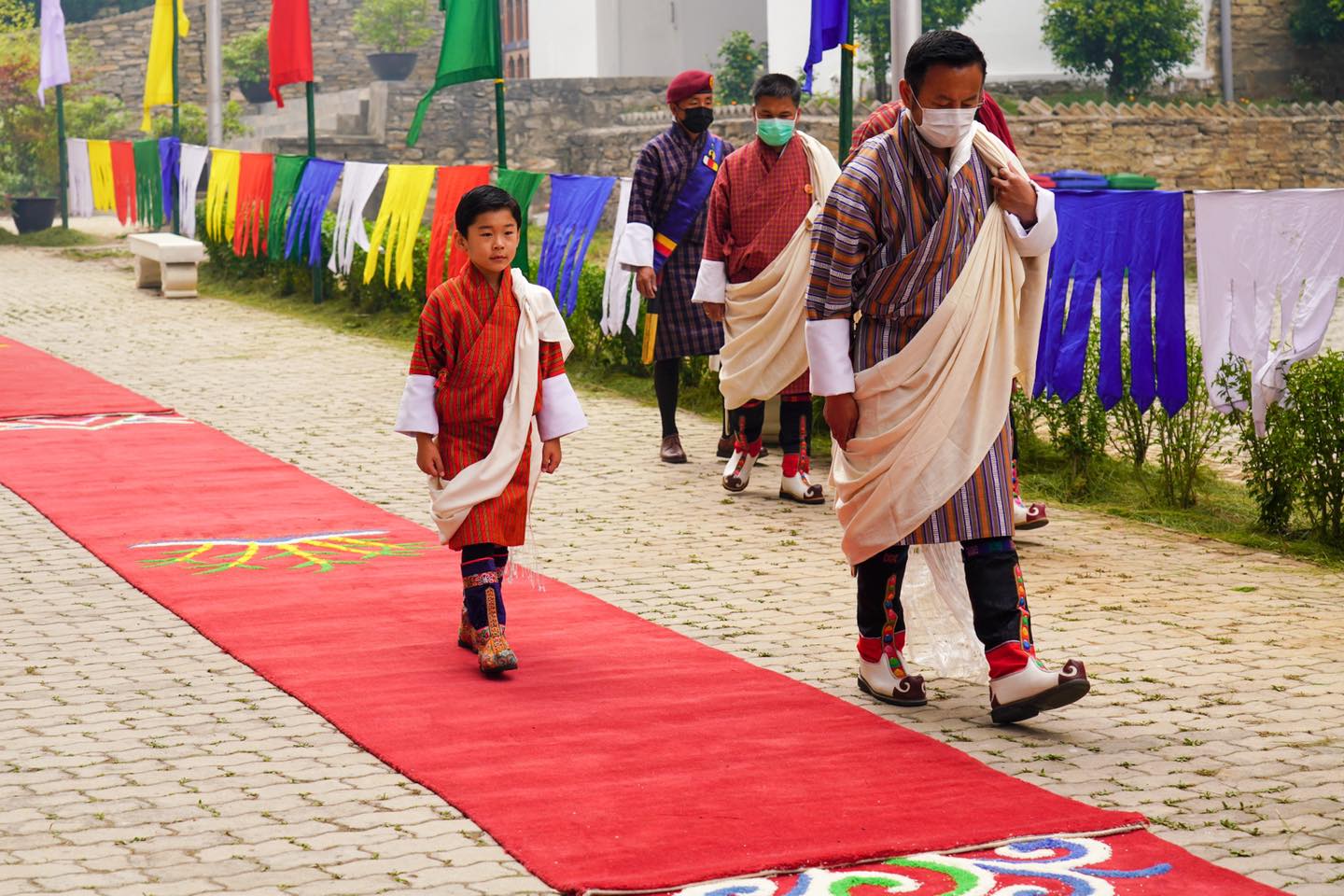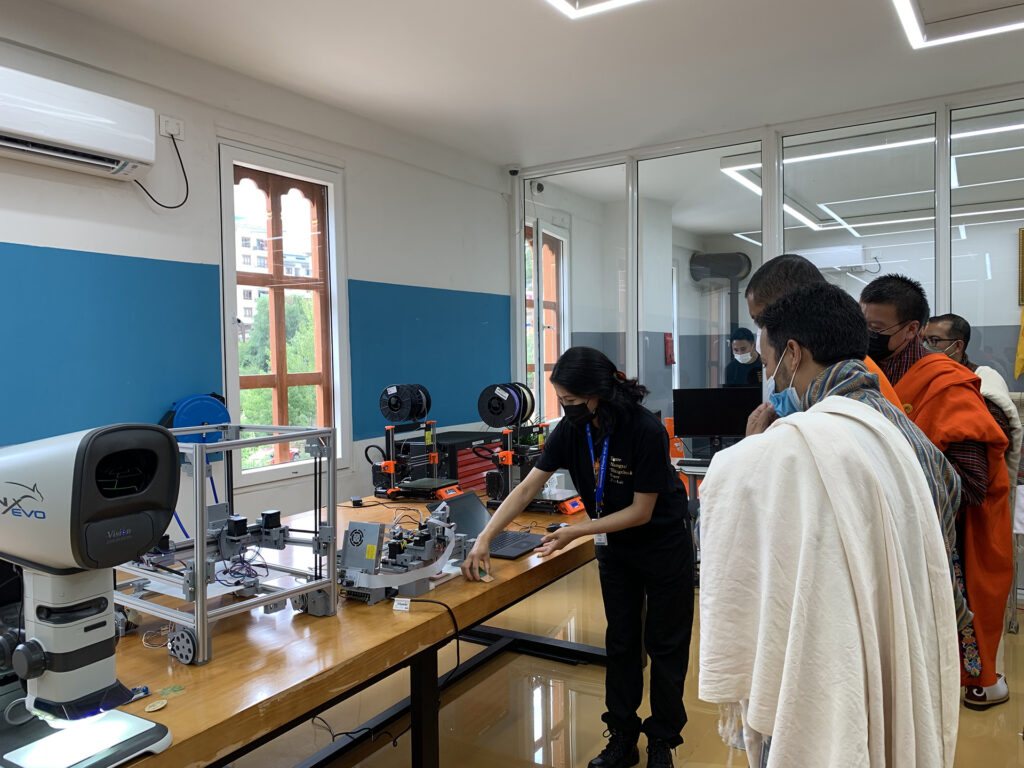 _____
Article source: Kuensel
Pictures of HRH Gyalsey: His Majesty's Official Facebook Page
Video: BBS