June 9, 2023
Bhutan, known for its pristine forests and biodiversity, is home to the elusive snow leopard, a flagship species in the country's highlands that plays a crucial role in maintaining the ecological balance of the region. However, the snow leopard populations worldwide are declining due to habitat loss, retaliatory killing, and the illegal wildlife trade. The Bhutan Foundation is working to conserve snow leopards by supporting park authorities and local communities that protect this important species.
The Snow leopard project aims to enhance the livelihoods of yak herding communities and improve community engagement in conservation through education and awareness programs, with an emphasis on bringing benefits from conservation to local communities.
In 2023, the project will distribute 91 improvised tents to yak herding communities of Thimphu, Paro, and Haa (falling within and adjacent to Jigme Dorji National Park). The tents will replace plastic tarps which are less sturdy and will have larger spaces with improved ventilation and better insulation against the cold. The project will validate the scale of yak calf predation, while also assessing the impacts of tarpaulin sheets used as tents in order to understand the benefits offered by the modified tents.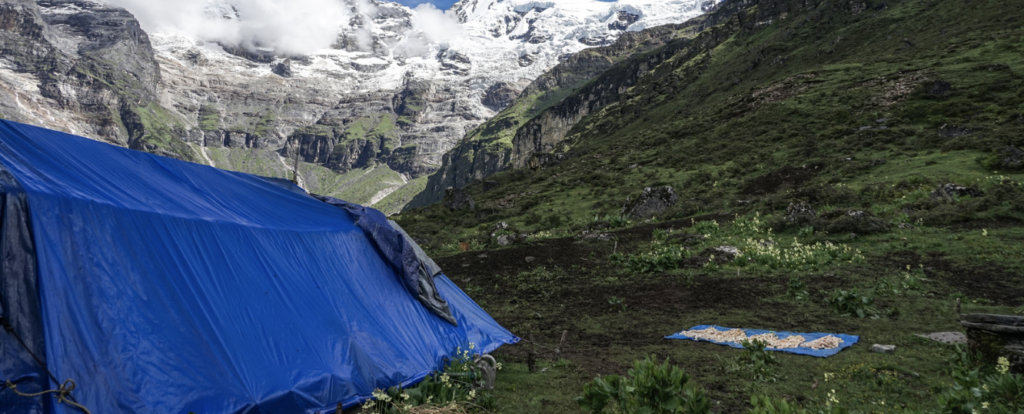 The project proposes to upscale distribution of wire mesh coral fencing to protect juvenile yaks from snow leopards. A dedicated group with basic knowledge on snow leopards, called the snow leopard watch group, will be set up and linked up with homestays at Yaksa in promoting ecotourism and enhancing community engagement in snow leopard conservation.
In 2024, the project will procure and provide dehydrators to dry cordyceps for the selected communities. It will address human-wildlife conflict, conduct an ecotourism program in the community, and provide snow leopard research support to Jigme Dorji National Park, the park with the highest density of snow leopards in Bhutan. The project will also provide internet connectivity and a play area for the Soe school to enhance learning opportunities for the children.
By engaging and supporting local communities, the project seeks to bring benefits from conservation and encourage them to actively take part in snow leopard conservation. Their participation is critical for the future of the elusive snow leopard which they often call Gang-ghi Norbu or 'Jewel of the Mountains.'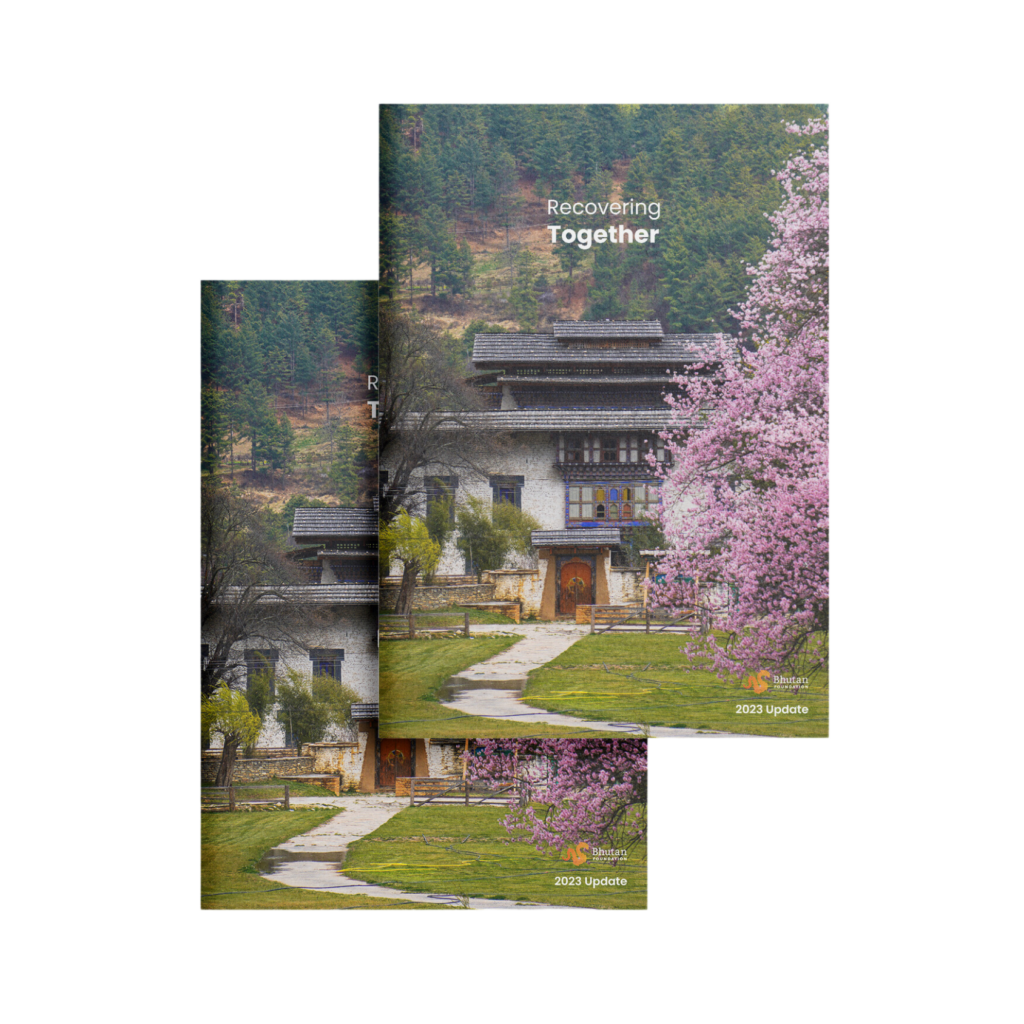 Read Recovering Together
Discover the work the Bhutan Foundation is engaged in to promote the four pillars of GNH in Bhutan.