Donate Today to the Bhutan Emergency Aeromedical Retrieval (BEAR) Team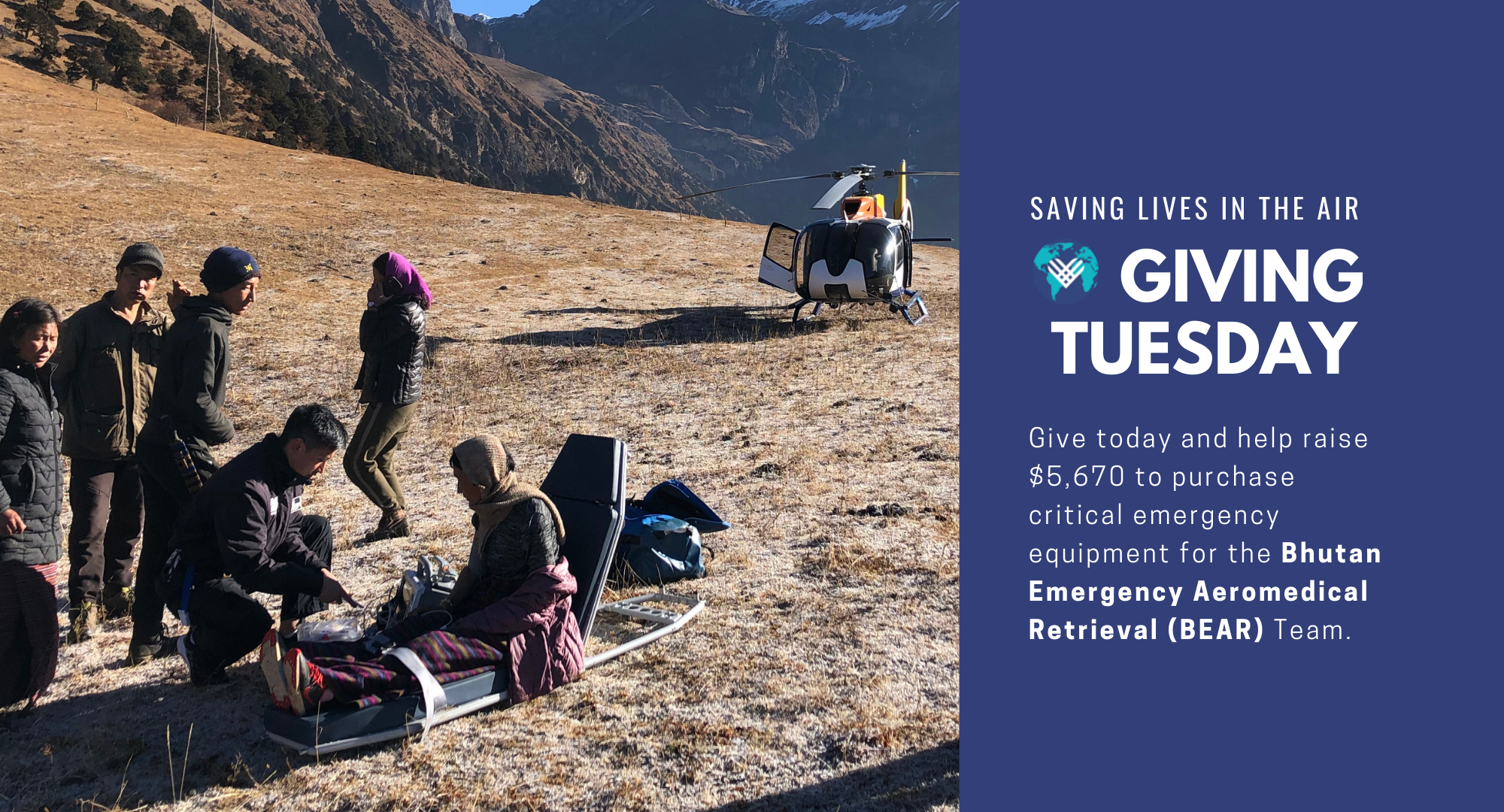 "A lot of equipment has caused problems over the years…when we get to the scene, if the critical cause requires the patient to be intubated, we have to have a dedicated BEAR member manually resuscitating the patient. That means two hands out of the four are completely dedicated to ambulating the patient."

—Dr. Urvashi Sharma, BEAR Team

---
Accidents, broken bones, childbirth, stroke, and heart attacks, all take place everywhere in the world, but for the remote and inaccessible regions of Bhutan, these time-sensitive emergencies can be particularly dangerous. Since its beginnings in 2017, BEAR's well-trained emergency helicopter medical team has already saved hundreds of lives in the country. The small group consists of doctors, retrieval nurses, and emergency medical responders who respond to emergencies at a moment's notice. They deliver immediate treatment in the field and the air and evacuate patients to the nearest hospital.
Today, they need your help. The team has basic machinery, but with limited supplies, they often lack vital specialized life-saving equipment. That's why we're dedicating this #GivingTuesday to help raise $5,670 to purchase critical emergency equipment for the BEAR team.
Time is running out. Donate today to help purchase critical emergency equipment to the BEAR team.
US$1,250
for 1 set of Personal Deployment Kit
(4 sets required)
US$270
for 1 satellite communication phone
(2 phones required)
US$130
for 2 sleeping bags for deployment in emergencies or disasters
Check out what our BEAR Team members have to say about their rescue missions.