April 19, 2021
Bhutan Foundation supported four scholarships
One of the Bhutan Foundation's missions is to continue to build local capacity in areas of need where there are capacity gaps in our program areas. This year, we supported four scholarships in two distinct fields identified through our programs in environmental conservation and special education.
Since completing their master's degrees in inclusive education and special educational needs from Miriam College in the Philippines, Mr. Ugyen Dorji and Ms. Sangay Lhamo have been making a difference through their roles as special education needs (SEN) teachers in Kamji Central School and Zhemgang Central School. Sangay says the master's program has made her more confident, as she now has a more extensive network of international teachers and professionals with whom to consult. Both Sangay and Ugyen are now confident in their abilities to provide better interventions for their students and provide the school with new teaching and learning strategies to foster an inclusive environment for their students.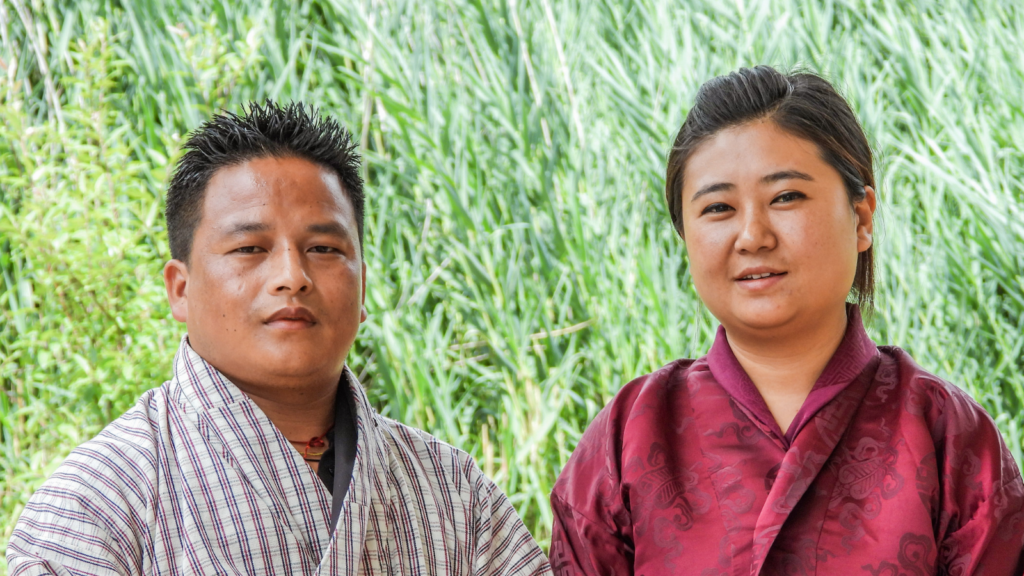 Understanding the need to enhance agricultural programs in Bhutan, we have supported two scholarships for bachelor of science degrees in livestock and agriculture at the College of Natural Resources in Bhutan. According to recipient Janga Bdr. Gayal, "supporting professional development in agriculture will make a lasting contribution to achieve the goal of poverty alleviation and food security." Both of the recipients are government employees, and having a bachelor's degree will not only help advance their careers but also allow them to acquire knowledge and skills to take their work to the next level.
In their final semester next year, they will be required to conduct original research. Our team will continue to work with these students to help identify a research topic within our existing program areas on food security and livestock diseases. Through your support, we hope to continue building our local professionals' capacity by continuing our scholarship program and broadening our scope to other relevant areas.
Check out more content from the Bhutan Foundation Update 2021 by clicking here!