April 20, 2023
Imagine living in a community that is so remote that it takes eight days to reach the nearest road. For the people of Lunana in Bhutan, this is their reality. They are the last remaining communities without access to electricity in the country, but a new project led by the Bhutan Foundation aims to change that.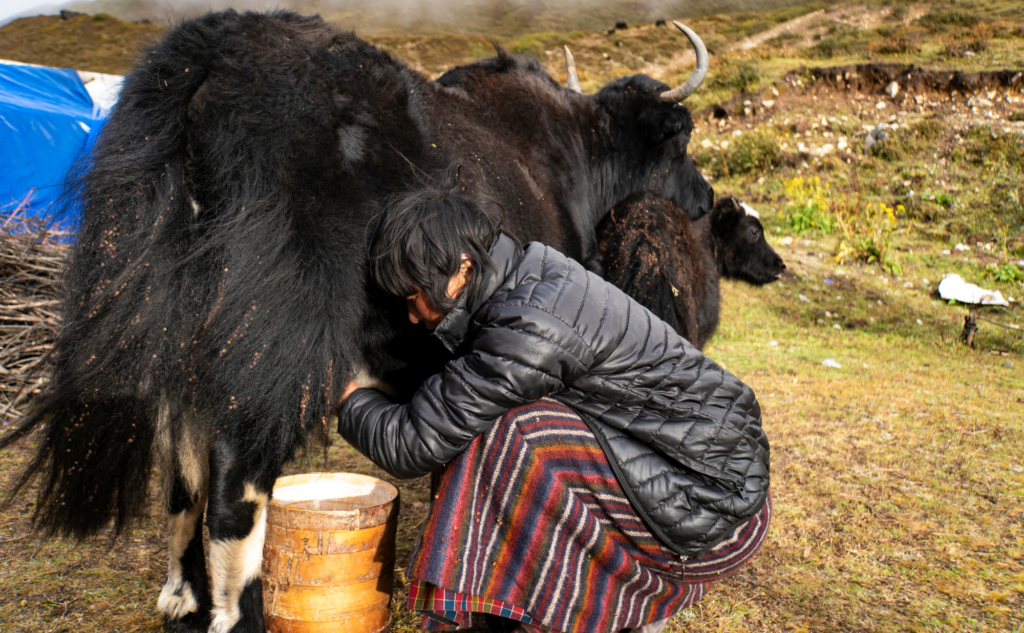 The Lunana community, located between 10,000 and 14,000 feet in Jigme Dorji National Park, is home to charismatic species like snow leopards, Bhutan takin and Bengal tigers. Connecting these remote villages to the national electricity grid would cause significant habitat destruction, is prohibitively expensive, and will be geophysically challenging. But the current use of fossil fuels and firewood for cooking, heating, and lighting is unsustainable and damaging to the environment.
The solution? A decentralized solar PV system. The International Renewable Energy Agency (IRENA) has found that Bhutan has better solar potential than many regions in the world that have already achieved a sizable share of power generation from solar energy. This project proposes the installation of nine solar PV systems to produce 656 kW of power to cater to the energy needs of the 12 villages in Lunana.
But the project doesn't stop there. It also aims to enhance the livelihoods of the community. Livestock rearing is the main source of income, so the project will work to improve winter fodder for yaks and enhance dairy production. It will also provide machinery and greenhouse technology to improve nutrition and health of the local community. Additionally, small businesses such as incense and cordycep production will be supported with electric dryers.
The benefits of this project extend beyond just access to electricity. Women and children will be exposed to less indoor air pollution from burning wood, and children in the local schools will have access to improved teaching and learning materials. The project will also create jobs for youth in the village and reduce rural-to-urban migration. Most importantly, it aligns with Bhutan's commitment to carbon neutrality and the country's development principles of Gross National Happiness.
This project is a major milestone in Bhutan's National Determined Contributions and contributes to Bhutan's renewable energy targets and it supports several Sustainable Development Goals, including delivering affordable and clean energy, reducing poverty, promoting sustainable economic growth, and protecting terrestrial ecosystems. The Bhutan Foundation is working in partnership with the Department of Energy under the Ministry of Industry, Commerce and Employment, Royal Government of Bhutan to implement, monitor, and evaluate this project.
As a testament to the power of innovation and collaboration, the Lunana solar energy project stands as a shining example of how sustainable, clean energy solutions can transform the lives of even the most remote communities. By empowering the people of Lunana with access to electricity and fostering economic development, the Bhutan Foundation is not only safeguarding their unique culture and environment, but also paving the way for a brighter, more sustainable future for all of Bhutan.