May 28, 2021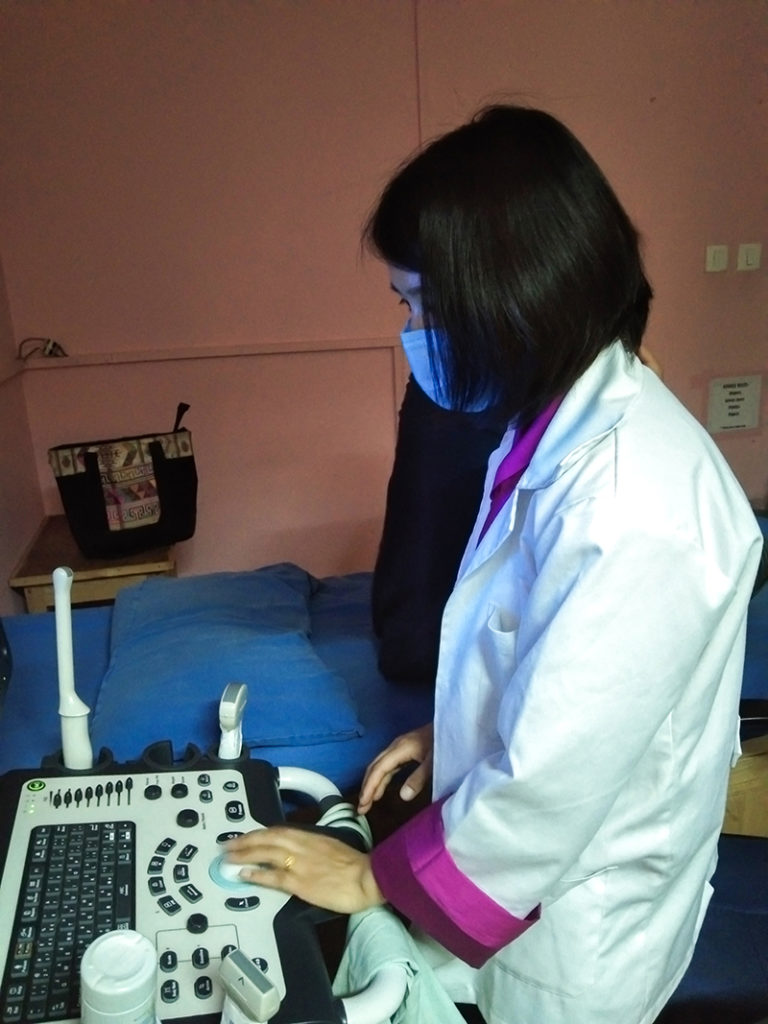 Chimmi Dema, a Radio Sonographer from Wangdicholing Hospital in Bumthang, started a ten-day training on Trauma and Pediatric Radiography at Jigme Dorji Wangchuck National Referral Hospital (JDWNRH) in Thimphu! 
By the end of the training, she will gain knowledge and practical skills in radio diagnosis in pediatric and trauma patients, skin and subcutaneous tissue scanning, vascular system scanning, thyroid scanning, and abdominal vascular scanning. These added skills will benefit her team in Bumthang with more accurate diagnosis and better patient care.
In her own words, "…this training will enhance my skills and fill knowledge gaps in scanning, especially the rare cases which are not often encountered in the district hospital. This, in turn, will benefit patients by trying to establish an early and accurate diagnosis. This would ultimately reduce their time and resources in having to visit other regional hospitals. I would like to thank the Bhutan Foundation for the support. Thank you!"
This training is supported by the Bhutan Foundation's Public Health program.