October 14, 2023
On September 29th, the Bhutan Foundation facilitated a delegation from Bhutan, led by the Hon. Foreign Minister, Lyonpo Tandi Dorji, and the Hon. Health Minister, Lyonpo Dechen Wangmo, to meet with U.S. institutions including NASA, USAID, and the US Chamber of Commerce in Washington DC.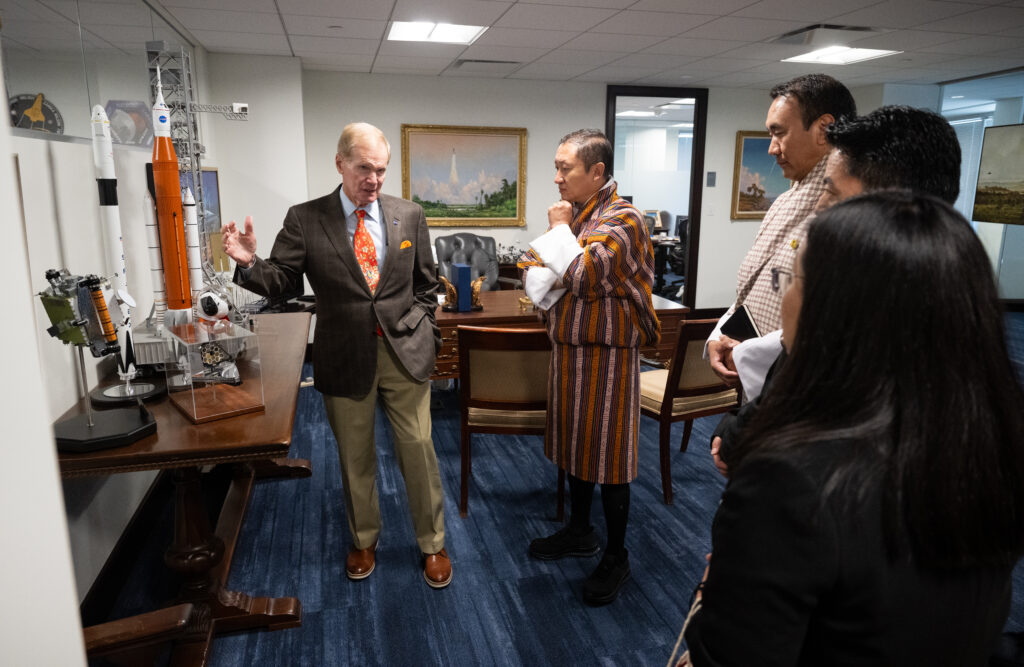 At NASA Headquarters, the delegation expressed gratitude to NASA Administrator, Sen. Bill Nelson, for the positive impacts of NASA's DEVELOP and SERVIR programs. These initiatives have been essential in supporting Bhutan's Ministry of Agriculture by providing tools like the Agriculture Classification and Estimation Service (ACES). The meeting also touched on potential ways to expand upon these efforts, with special mention of the upcoming COP28 event where Bhutan-NASA partnership could be showcased.
Further dialogue with USAID acknowledged the agency's critical support to Bhutan, especially during the COVID-19 pandemic. Notably, the Bhutan Foundation has been instrumental in fostering collaborations between Bhutan and USAID in areas such as scientific cooperation, public health, and climate change. The meeting with USAID explored avenues for future partnerships, emphasizing research grants, such as those awarded through the PEER program, and initiatives in climate change, global health, education, and innovation.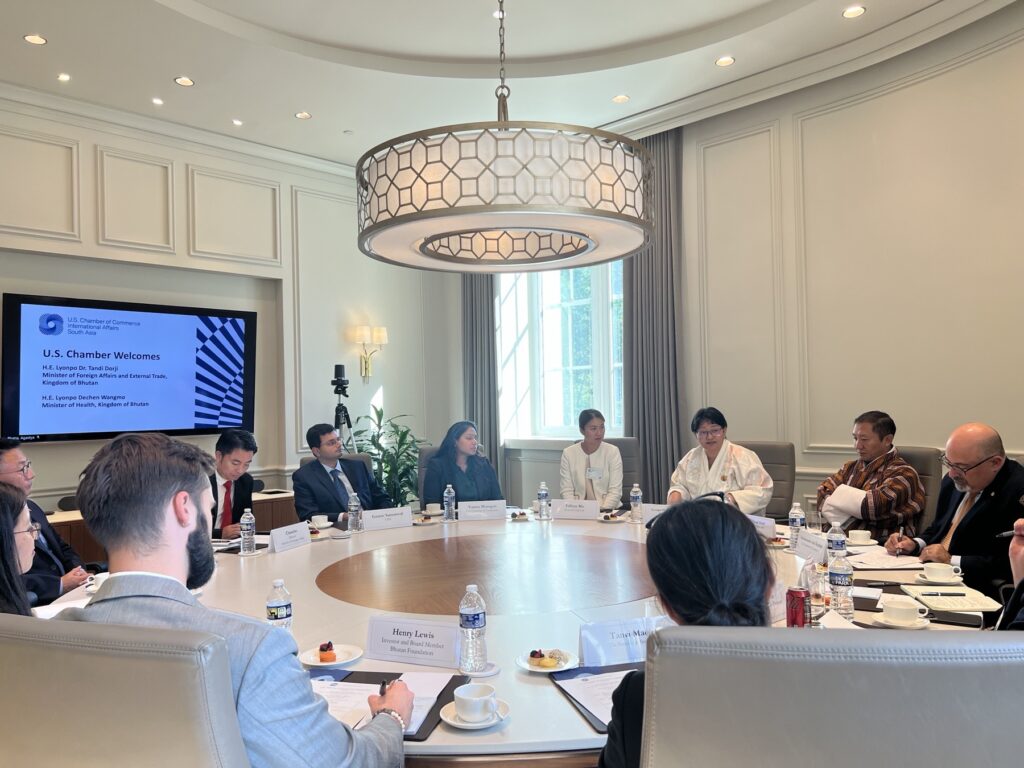 At the US Chamber of Commerce, the delegation discussed potential for investments and partnerships in areas of energy, tourism, agrotech, biotech, and life sciences. The meeting underscored Bhutan's commitment to building a strong economic partnership with international stakeholders.
These engagements highlight the robust and evolving ties between Bhutan and U.S. Agencies, with the Bhutan Foundation acting as a crucial bridge in fostering these connections.