January 12, 2023
Aja Ney is one of the most remote villages in Sherimuhung Gewog under Mongar Dzongkhag. Situated at an altitude ranging from 2,400-3,500 meters, the village is located 13 kilometers from Yarab, where the narrow farm road leading in comes to an end, a journey that takes nearly six hours by foot. The ney is widely renowned as one of the most sacred places in Bhutan. A rocky cave within its borders is home to 100 imprints of the sacred syllable 'Aa' believed to be left by the renowned Buddhist saint Guru Padmasambhava, commonly referred to as Guru Rinpoche. Thousands of pilgrims from across the country and world visit this holy place every year to see its sacred sites and bathe in its medicinal spring, which is believed by locals to cure 18 different diseases.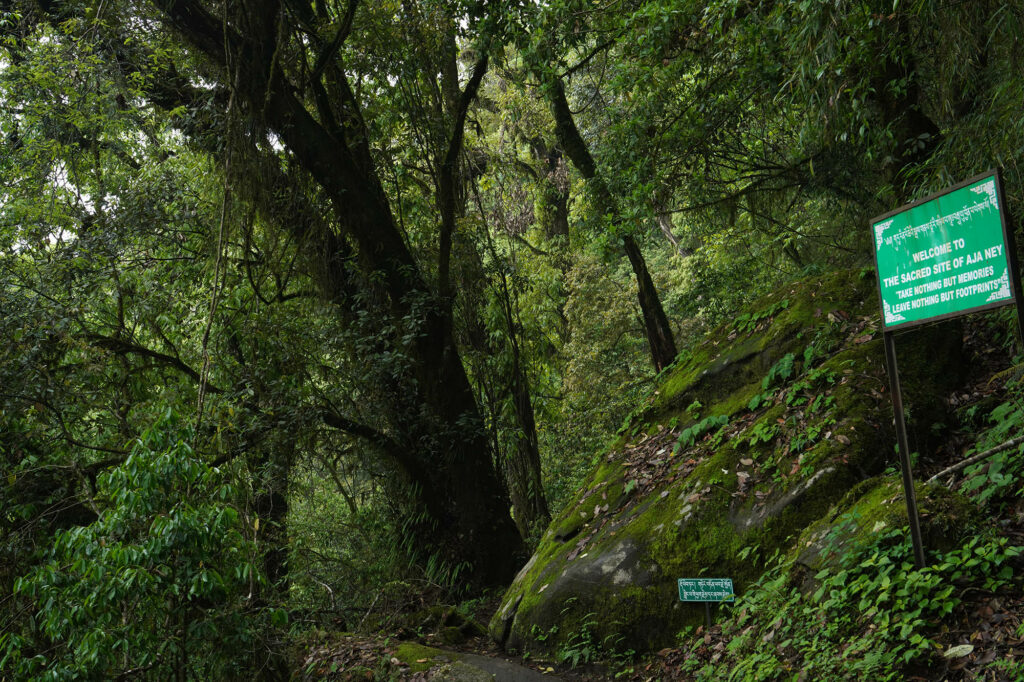 Aja Ney falls within the core zone of the Bumdeling Wildlife Sanctuary and, due to its remoteness, has remained without electricity. However, with the commissioning of the first-ever 80kW solar PV system at Aja Ney on December 30th 2022, the people of Aja and thousands of pilgrims no longer have to live in darkness. The solar PV system was commissioned virtually by His Excellency Lyonpo Loknath Sharma and attended by members of the Parliament of Mongar Dzongkhag, donors, representatives of Mongar Dzongkhag Administration, project partners, and residents.
The project was implemented by the Department of Renewable Energy (DRE) with funding support from Bhutan for Life (BFL), Bhutan Foundation and UNDP-GEF-SGP. BFL supported a 50kW Solar PV system at Dawathang and Bhutan Foundation supported a 25kW and 5kW Solar PV system at Pema Yangdzong and Dungkhar Choling, respectively. GEF-SGP UNDP supported the internal wiring and capacity-building component, which was implemented through the Bhutan Ecological Society. This collaborative partnership totaled Nu. 31.5 million has brought great joy to residents, equipping them with the power to cook rice, boil water, and light up their rooms.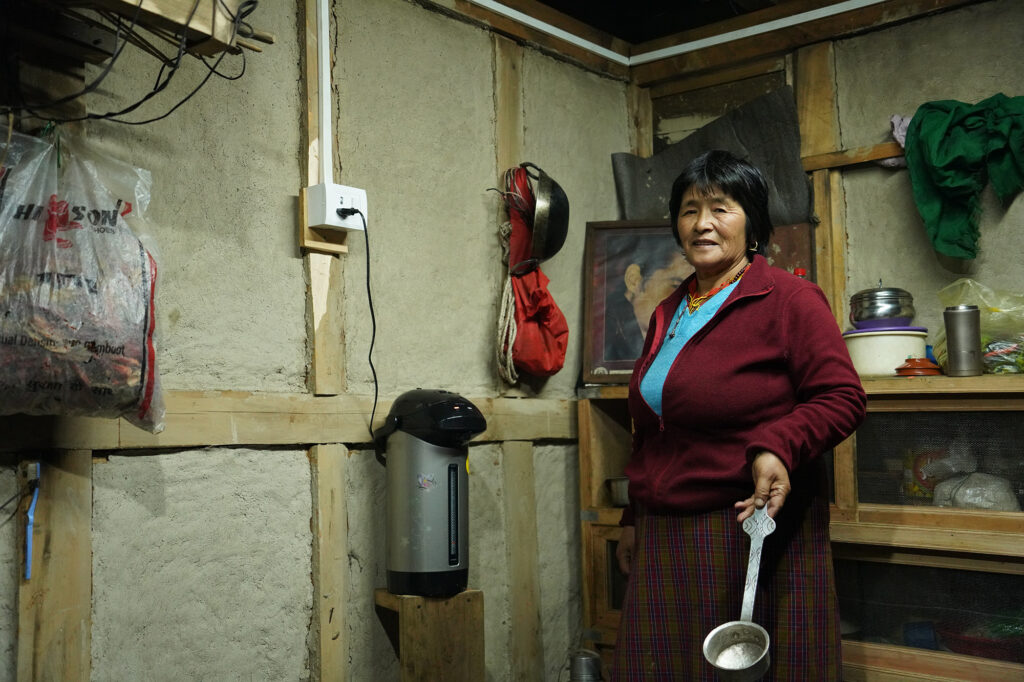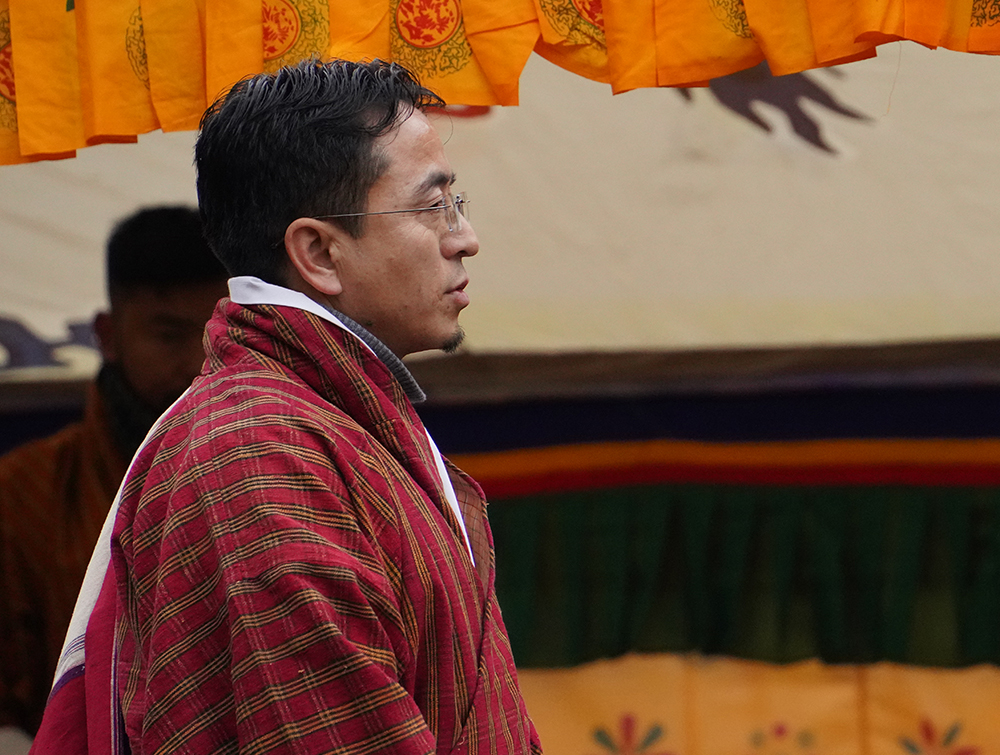 "Most parts of Shermuhung Gewog are powered by electricity from the grid, but the remote and sacred site of Aja Nye is located about 13 km away from that main grid. With the commissioning of the new solar power plant here in Aja Nye, all households and pilgrims will benefit. In the past, people here faced hardships without a reliable source of energy for lighting and cooking. I am very happy that the agencies who funded this project have helped the government. Otherwise, it would have been a huge financial burden for the government to bring grid electricity to the remote Aja community."

–Dorji (46)
Gup (local government leader)
Shermuhung
With the introduction of community-based clean and renewable energy at Aja Ney, residents can now use electric cooking and heating appliances besides the lighting. This directly translates into a reduction of fuel wood usage, thus reducing pressure on the local environment. The residents, who are mostly elderly, can now spend the majority of their time meditating and reciting prayers without the need to worry about collecting firewood in chilly weather. The pilgrims visiting Aja Ney will also have access to better lighting and clean cooking facilities at their guest houses, an undertaking coordinated by the Aja Ney community-based ecotourism group.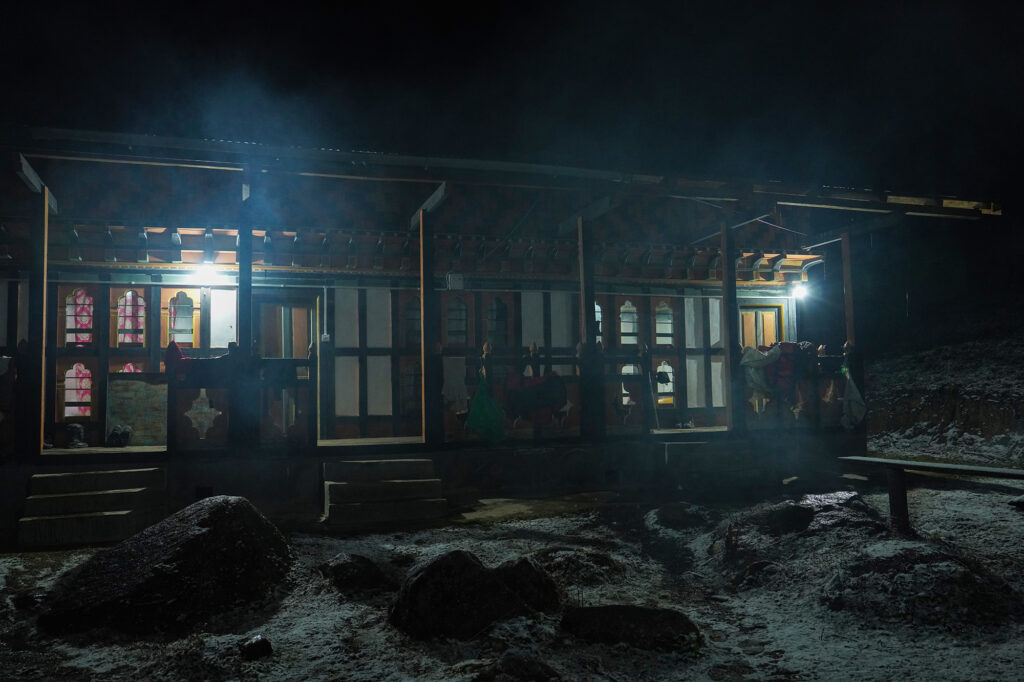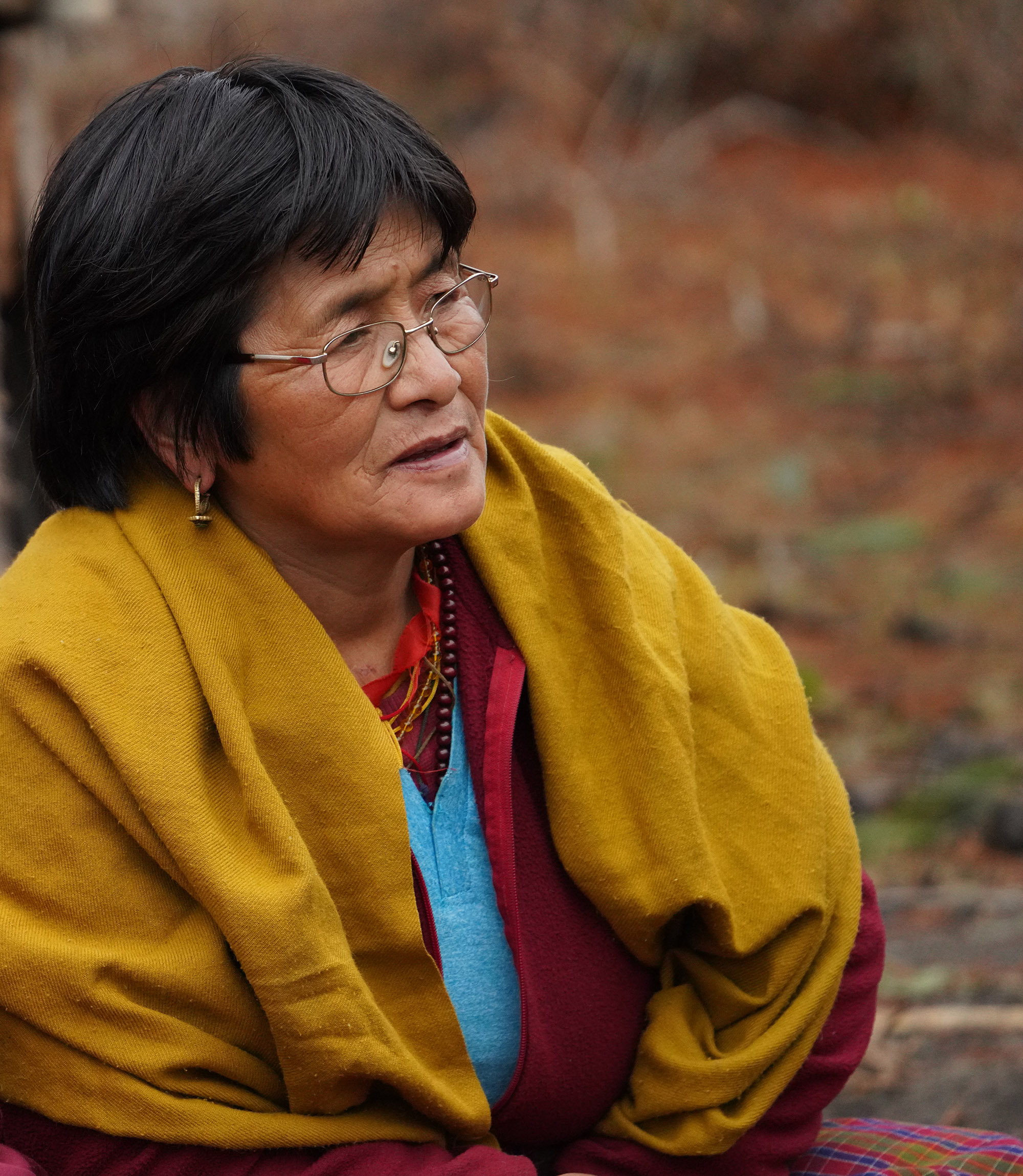 "We are very pleased today to be a part of the commissioning of the new solar power plant here in Aja Ney. We feel like we are in heaven with clean lighting and cooking alternatives. We feel fortunate to have witnessed this crucial development since, to date, we have lived in complete darkness. Now we can focus more on our prayers and meditation without the need to collect firewood from the forest. Our gratitude goes beyond words for the agencies who made this dream come true."

–Pema Zangmo
Pema Yangdzong