FEATURED BOOKS FOR CHILDREN
As for the kids in your family who may be stuck at home away from school, we're also releasing our Snow Leopard Readers as free ebooks! The books available in both English and Dzongkha, is part of our Snow Leopard Conservation Education Program for schools in rural areas of Bhutan to teach lessons on Bhutanese values in conservation. The stories were written by Bhutanese teachers and illustrated by local artists with support from the Royal Education Council.
You can click the link below to download a free copy of this children's book until April 22, 2020.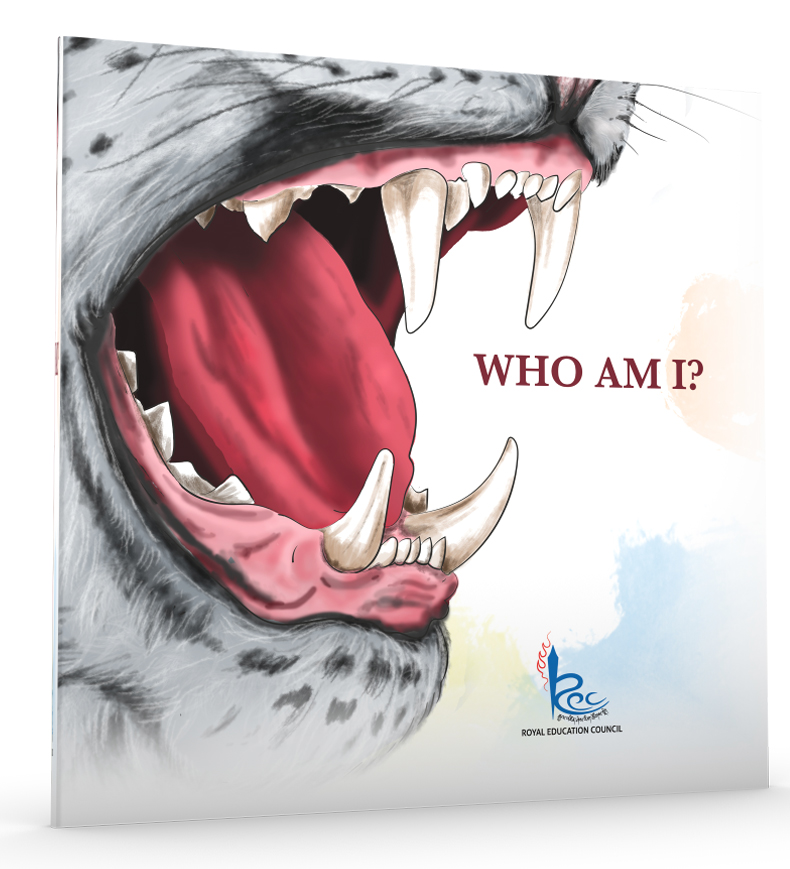 WHO AM I?
Who Am I? provides information on the status, habitat, and physical features of the snow leopard. The book describes the functions of the snow leopard's body parts and information on its primary food sources to help young children gain basic knowledge on snow leopard ecology.

DOWNLOAD EPUB
DOWNLOAD PDF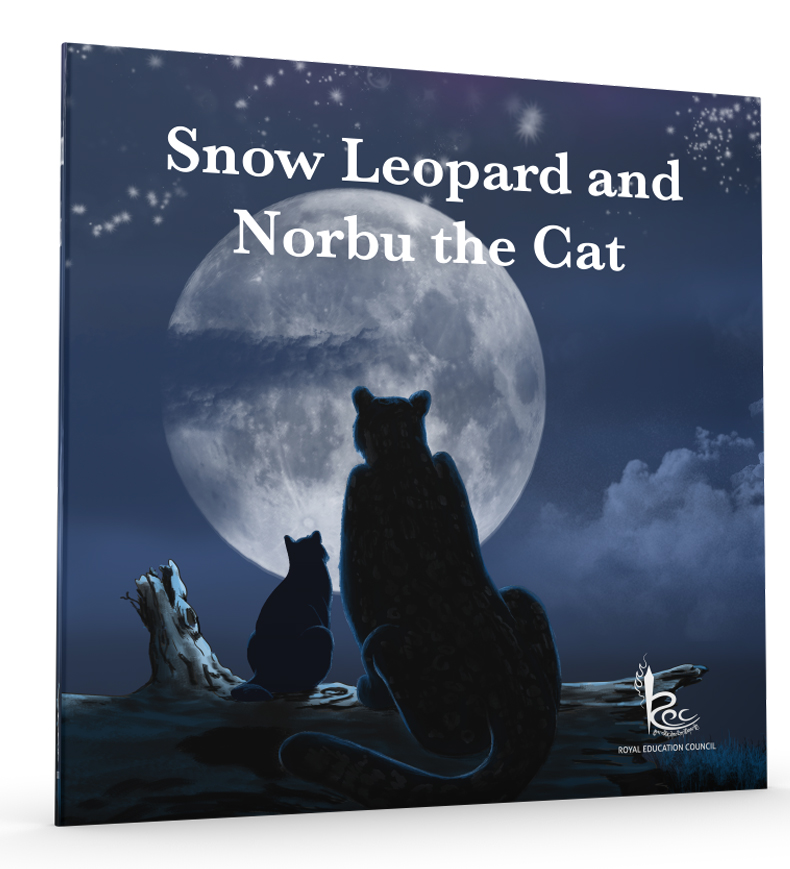 SNOW LEOPARD AND NORBU THE CAT
Snow Leopard and Norbu the Cat is a fictional story aimed mainly to educate primary school children on the snow leopard's habitat, food, and its role in keeping its ecosystem vibrant and healthy.

DOWNLOAD EPUB
DOWNLOAD PDF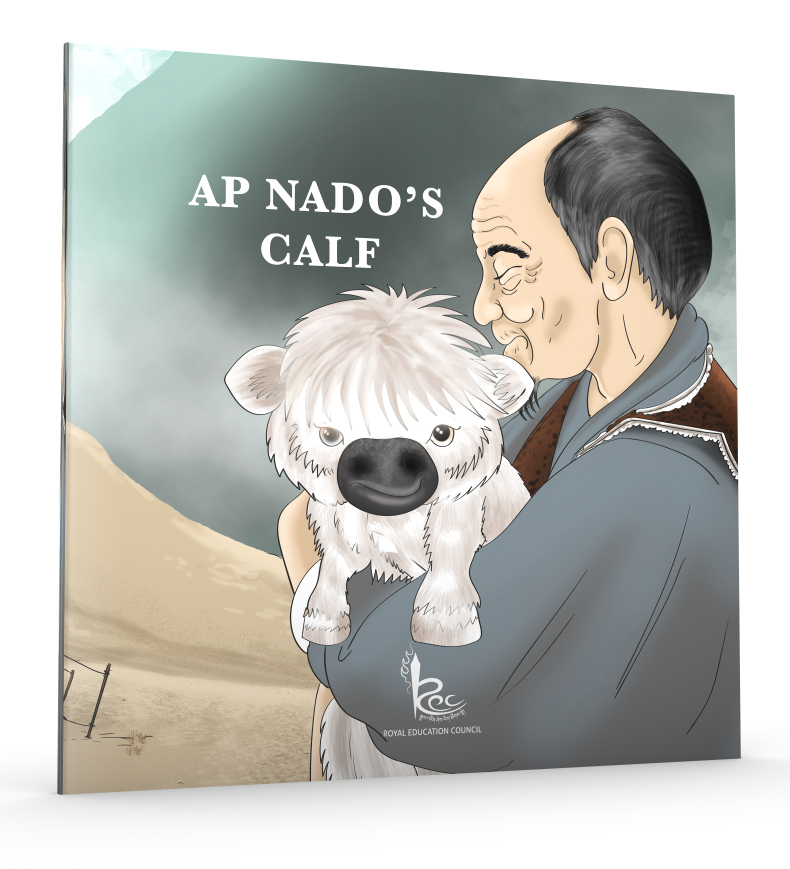 AP NADO'S CALF?
The reader Ap Nado's Calf aims to explain the importance of co-existence in nature to have a balanced alpine ecosystem. It explains how such a rare predator is able to check the population of its prey which would otherwise compete with livestock for pastures.

DOWNLOAD EPUB
DOWNLOAD PDF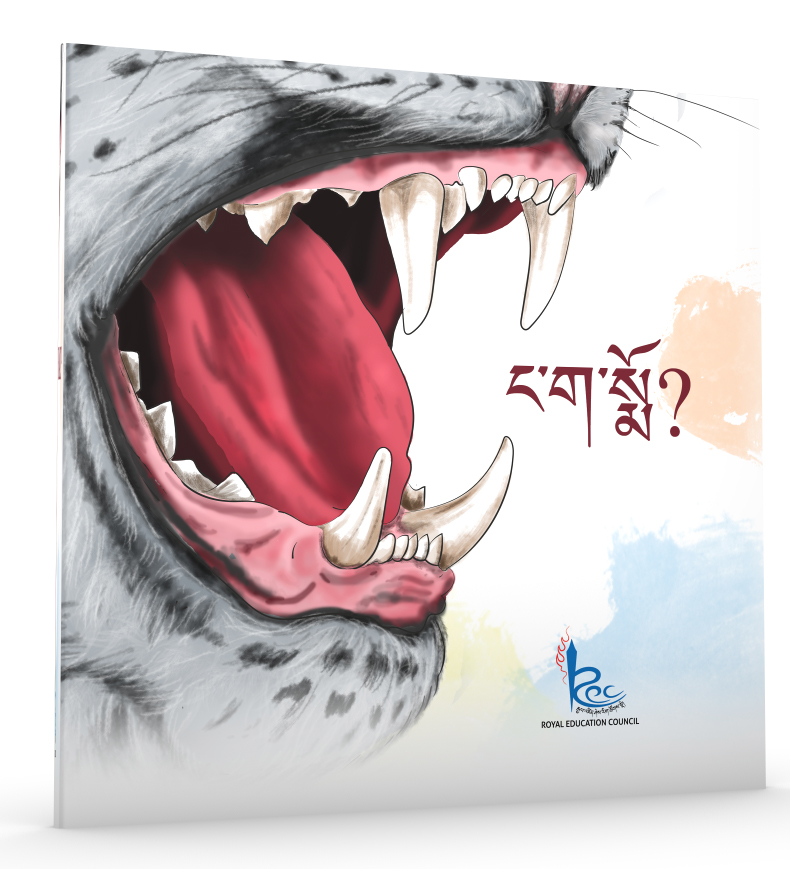 ང་ག་སྨོ? WHO AM I?
This is the Dzongkha version of Who Am I?. It provides information on the status, habitat, and physical features of the snow leopard. The book describes the functions of the snow leopard's body parts and information on its primary food sources to help young children gain basic knowledge on snow leopard ecology.

DOWNLOAD EPUB
DOWNLOAD PDF
གངས་གཟིག་ཁྲ་མོ་དང་བྱི་ལི་ནོར་བུ།
This is the Dzongkha version of Snow Leopard and Norbu the Cat. It is a fictional story aimed mainly to educate primary school children on the snow leopard's habitat, food, and its role in keeping its ecosystem vibrant and healthy.

DOWNLOAD EPUB
DOWNLOAD PDF
ཨཔ་གནག་དོག་གི་བོའུ་ཅུང་།
This is the Dzongkha version of the reader Ap Nado's Calf. It explains the importance of co-existence in nature to have a balanced alpine ecosystem. It explains how such a rare predator is able to check the population of its prey which would otherwise compete with livestock for pastures.

DOWNLOAD EPUB
DOWNLOAD PDF
---
---
---