Donate today to the Bhutan Centre for Media and Democracy (BCMD)!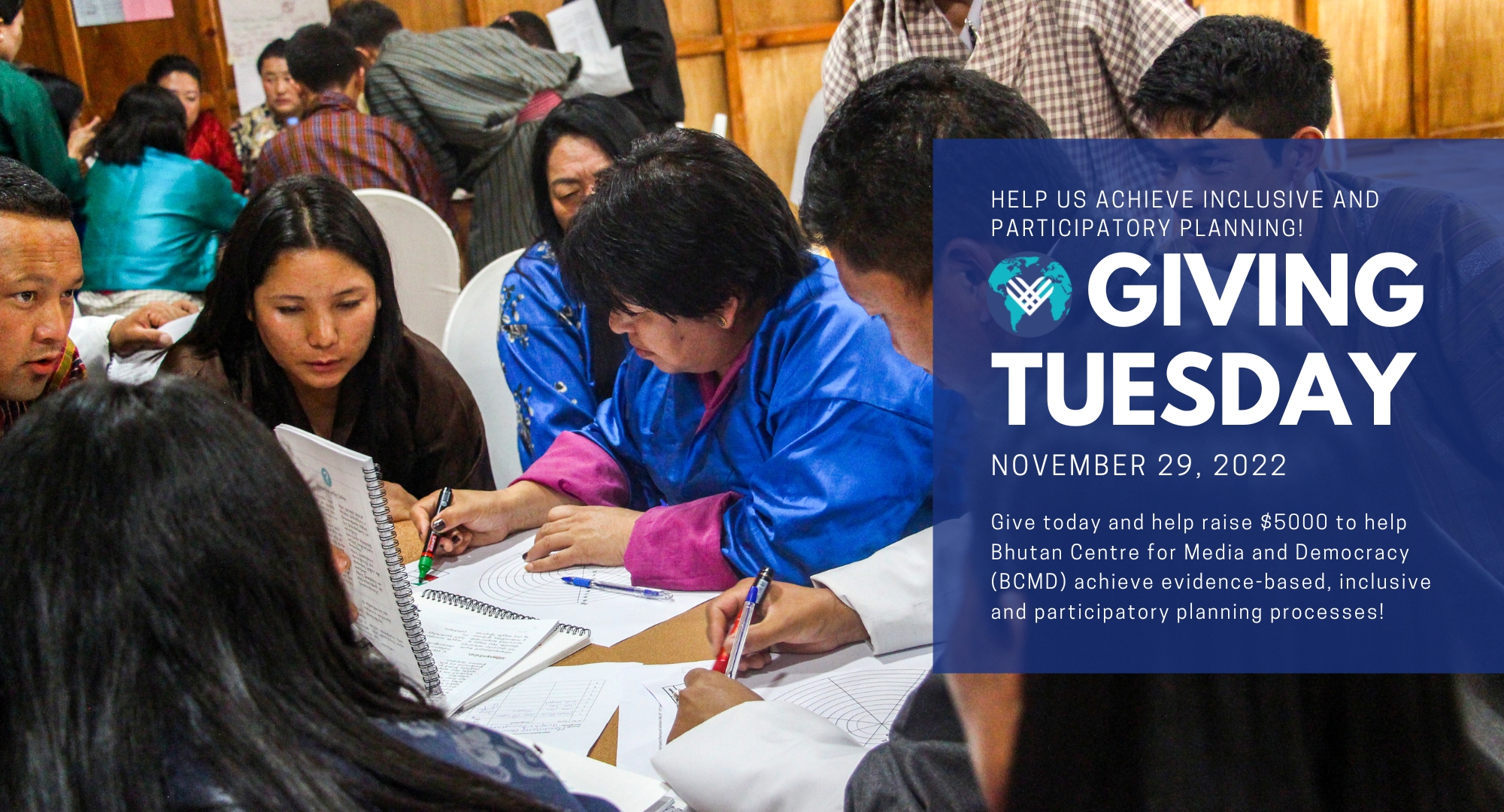 In the coming years, BCMD plans to take this initiative to the local government electedleaders and administrators in highlands and districts of the country to transform the planning processes to make it evidence-based, inclusive and participatory, and more importantly to make the development plans responsive to the needs of the communities.

Dr. Chencho Lhamu
Executive Director, BCMD
---
Donate today to give vulnerable populations in Bhutan a voice!
Project Citizen began in
2019
Trained
945+
participants
since its inception
Helped build capacity of
285+
local government leaders
Check out what Dr. Chencho has to share about Project Citizen.